By Jodee Weiland
When it comes to a good hearty meal, Homemade Italian Lasagne is at the top of my list. Whether made with Italian Marinara or Italian Bolognese sauce, it's actually pretty simple to make, especially these days.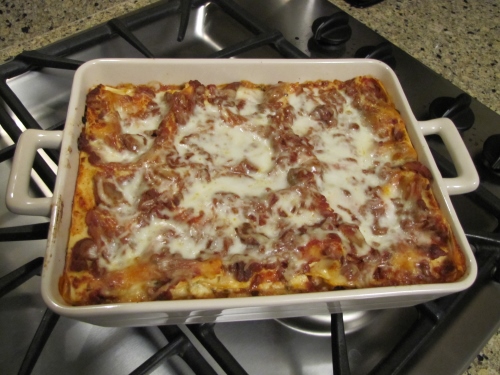 You can make it with regular lasagne noodles cooked, drained, and then placed in the layers of your lasagne, or you can use the no boil required noodles sold now.  No boil required noodles go from the box, straight to your layers making it easier and quicker than you might expect.  Even if you choose to make a Italian Bolognese sauce, it's still not as hard as some might think.  It's simply buying your ingredients and following the steps.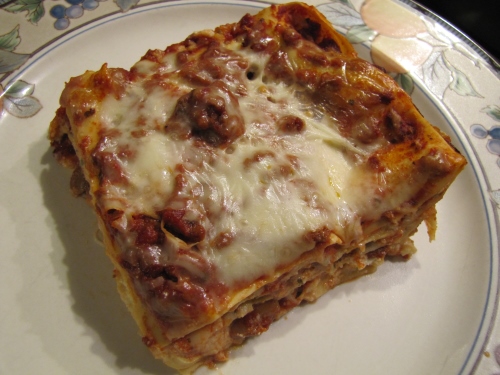 When I was growing up in an Italian family, lasagne was served along with a full turkey meal on holidays. It was more like being served two meals rather than just one. That's one tradition I don't follow because it was too much food, but I have fond memories of our holidays together and the conversations and laughter that went along with those meals.  Having so much food on the table meant people tended to sit and visit longer. That may have been because we were all too full to get up and move away from the table. I learned early on that it was better to take small portions, despite the fact that everything on my mother's table was delicious.  Besides, there were always leftovers to be had the next day!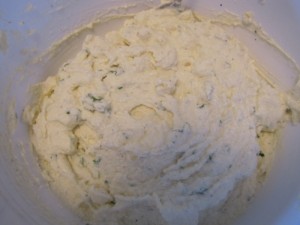 Homemade Italian Lasagne…A Classic Italian Family Meal
Prepare your Italian Marinara or Italian Bolognese sauce by following the link
9 ounce box of no boil lasagne or a regular box of boil lasagne
2 cups Italian ricotta
1/3 cup finely chopped fresh parsley
1/2 cup grated Parmesan Reggiano cheese
2 cups shredded mozzarella cheese
1 egg
1/4 teaspoon ground black pepper
For top of the lasagne: About 3/4 cup mozzarella sliced or shredded
Preheat the oven to 375 degrees.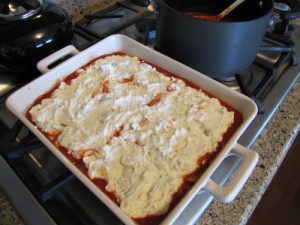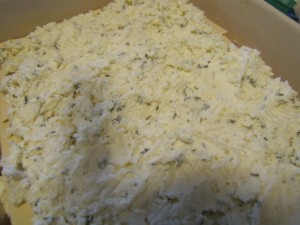 In a mixing bowl, blend together the ricotta, parsley, Parmesan Reggiano, mozzarella, egg, and ground pepper.  I do not add onion or garlic to this because I usually have sliced onions, chopped garlic, and sliced mushrooms in my sauce, which will be layered into the lasagne.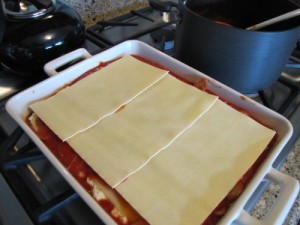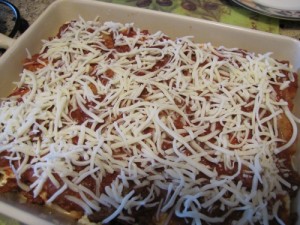 The layers are simple.  Coat an 8" x 11" baking dish with olive oil.  This size baking dish works especially well with the no boil lasagne noodles.  Three across, slightly overlapped, fit the dish well.  Either way, once the dish is prepared, start layering by putting sauce across the bottom of the dish. Then put a layer of the pasta, followed by a third of the ricotta and mozarella mixture.  Next put about sauce on top of the ricotta mixture and spread across. Continue to do this for additional layers until about 1/4 to 1/2 inch or more from the top edge of your dish, finishing with pasta across the top.  Cover the top noodles with sauce followed by the remaining 3/4 cup of shredded mozarella.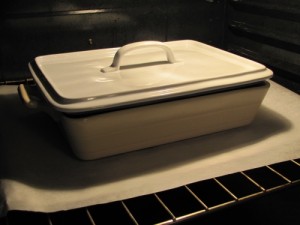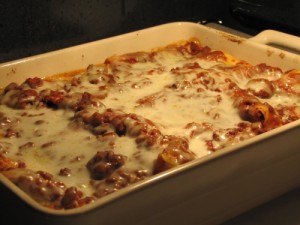 Keep in mind the lasagne bubbles up as it cooks and sometimes drips over the side, so place the dish of lasagne on a baking sheet covered with parchment paper for easy clean up.  Bake covered loosely with foil or a baking dish cover, if you have one, until it begins to bubble, uncovering it the last 5 to 10 minutes to let the cheese melt. I uncovered it the last six minutes, and it was perfect.  Bake at 375 degrees for 50 to 60 minutes.  Let it sit for about fifteen minutes or longer before cutting and serving.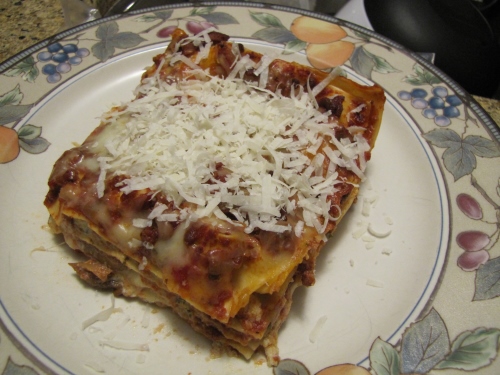 My Homemade Italian Lasagne…A Classic Italian Meal cuts up into perfect square layered pieces of lasagne. I love ricotta and mozzarella, and as a result, I put plenty of both into the mixture for the three layers, then add sauce on each layer.  Our family members and friends who have had my lasagne will tell you that it is awesome!  Serve the lasagne with extra sauce, grated Parmesan Reggiano cheese, crusty rosemary olive bread, and a Chianti wine.  Toss a light salad for a side and your meal is complete.  We love this meal in our house, so try it and enjoy!