By Jodee Weiland
"What's for dinner?" is a common refrain in many households. With that particular question, "What's for dinner?" is usually directed to the person who cooks for the household. That same person either has no idea until they check what they have on hand and what they may need to get, or they know for sure what they'll be cooking on that particular day. Either way, if you're the person who does the cooking, you will always have those special recipes you turned to when asked, "What's for Dinner?" on any given day!
There are so many meals for me to choose from, but here are just a few of mine: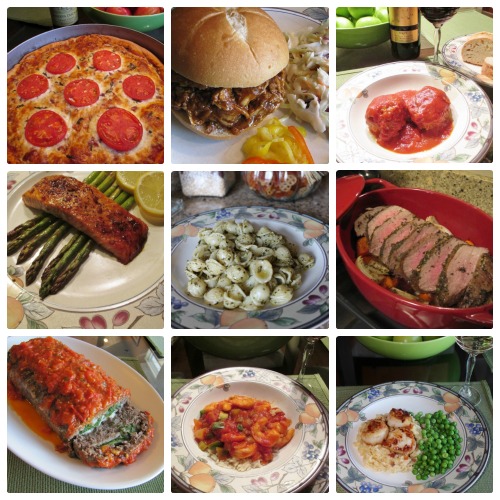 Fresh Homemade Margherita Pizza
Pulled Pork Sandwiches with Homemade Barbecue Sauce from Mom
Delicious Sirloin Meatballs with Jalapenos or Not
Salmon with Sweet Bourbon Glaze
Italian Basil Pesto…a Classic Italian Meal
Aunt Rose's Eye of Round Roast Italian Style
Rolled Italian Meatloaf…With Spinach, Mozzarella, and Fresh Tomato Basil Sauce
Fabulous Shrimp Creole with Rice
Seared Sea Scallops with Parmesan Prosciutto Risotto
Deciding "What's for Dinner?" is not always easy, and sometimes it takes a little creativity to make a dish that's both delicious and healthy for your family. But the above list may help you come up with just the right dinner for your family and if not, take a look at some of the other recipes I have on the site. There are so many wonderful dishes you can make for dinner, but first you need to find the one that's right for your family, so take a look! Once you decide, enjoy!