By Jodee Weiland
Every year I watch anxiously to see which of my Christmas desserts will be the most popular with the readers. Without a doubt, the two most popular cookie recipes from my Christmas desserts are my Italian Biscotti and my Italian Bow Knot Cookies. But there are other favorites desserts as well, so I have put together this list of my Favorite Christmas Desserts 2014. Be sure to check them all out because some are old favorites, but there are new favorites as well!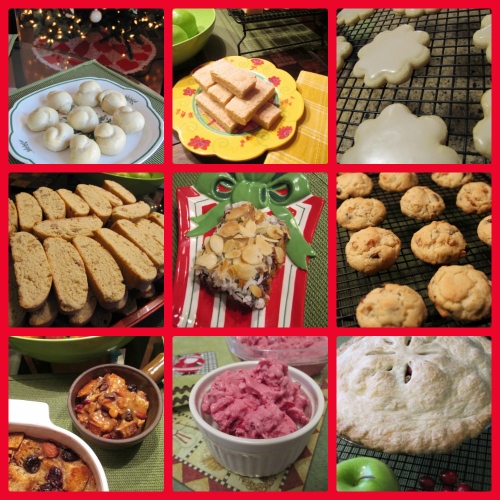 Favorite Christmas Desserts 2014 are listed here, left to right:
For more wonderful dessert choices, check out my page, Dessert Recipes! Many of the other desserts on this page are favorites as well. The list above of my Favorite Christmas Desserts 2014 contains only those recipes that readers seem to seek out more frequently during the weeks before Christmas, but there are definitely more choices. I hope these dessert recipes help you plan for your holiday, so Happy Holidays and enjoy!