By Jodee Weiland
Eating out in Las Vegas is always a delicious experience because there are so many wonderful restaurants and venues to choose from for every meal. Emeril Lagasse has four restaurants in Las Vegas to choose from when eating out, whether you are looking for a casual meal or a fine dining experience! Emeril's Table 10 at the Palazzo is definitely a fine dining experience for eating out deliciously. When making our reservations, Emeril's Fabulous Table 10 in Las Vegas is one of our first choices and without a doubt, fine dining at its best!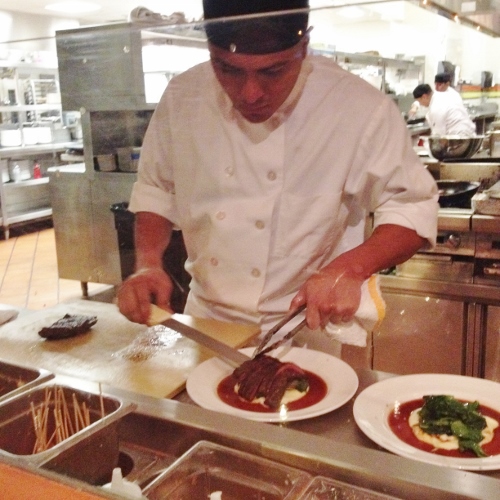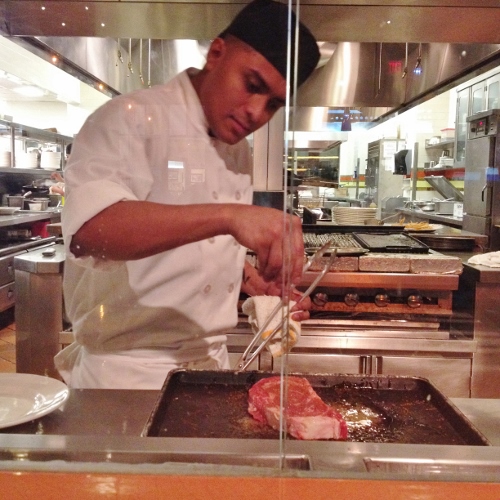 We have eaten at most of Emeril's restaurants in various cities, and Emeril's Table 10 is definitely one of our favorite restaurants in Las Vegas! We always request to eat at the Chef's Food Bar, where we are able to sit and watch the various chefs cook our meal. From the chefs preparing the soups and salads to those preparing our main meal, watching them create each dish is as wonderful as eating the fabulous dishes they serve you! Each dish is prepared flawlessly, and it is always fun to watch as the professionals prepare all the meals being ordered on any particular evening.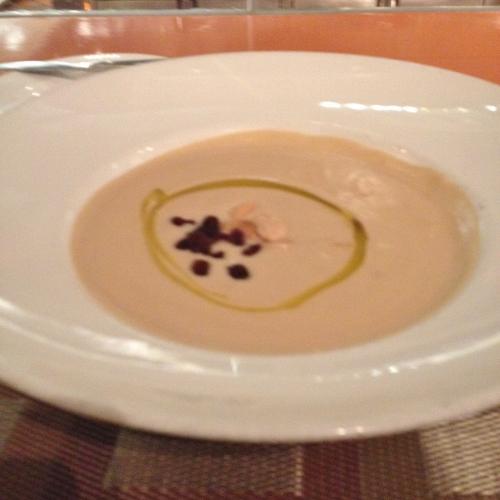 On this particular visit, I ordered the Cauliflower Soup of the Day, while my husband ordered the Fried Great Lakes Smelt with preserved lemon mayonnaise to start. I chose the Filet Mignon, Lobster Tail, and Shrimp, a delicious surf and turf dish with green beans and potato puree for my main course. My husband ordered Steak Frites, a sixteen ounce Angus rib eye steak with crispy red potatoes and classic peppercorn. Both of our meals were absolutely delicious and done perfectly!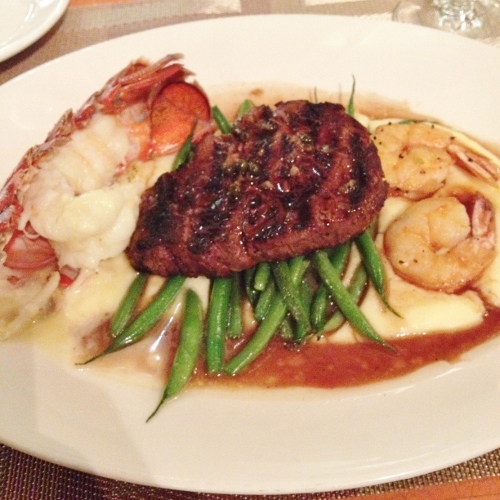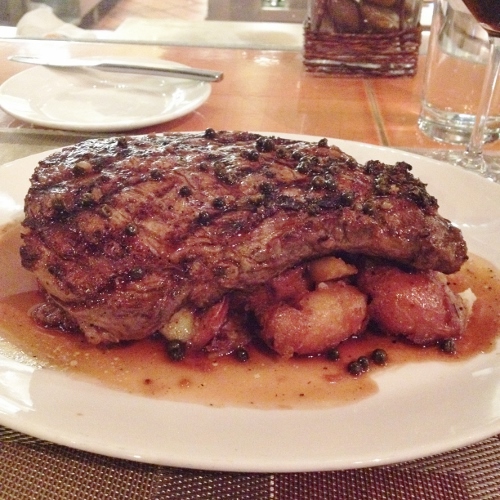 For dessert, we had Emeril's famous Banana Cream Pie with chocolate shavings, caramel sauce, and whipped cream. This is one of my absolute favorite desserts at any of Emeril's restaurants, so this choice was a must for me! But I should warn you, one slice of Emeril's Banana Cream Pie is so large, that many times my husband and I will share one serving between us. No one will ever go away hungry from Emeril's restaurant because all of the portions are more than generous. Everything, as usual, was so delicious and prepared perfectly!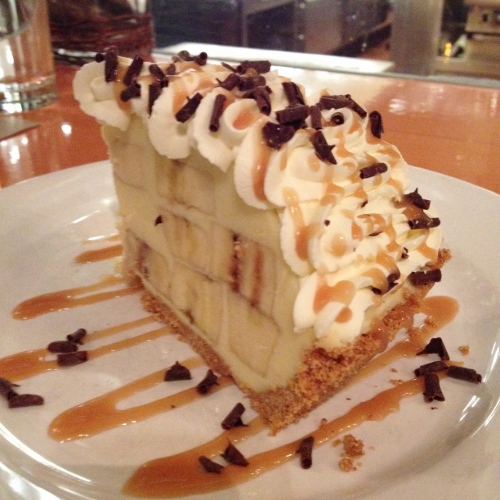 What can I say? Eating Out at Emeril's Fabulous Table 10 in Las Vegas was eating out deliciously at its best and as always, we were treated like royalty! Whenever someone eats at one of Emeril's restaurants, they are made to feel like there is no one else in the room but them. The staff, from the hostess that seats you to the chefs, who prepare every part of your meal, to the waiter that serves you, are the best, and each one does their utmost to make you feel as if you are the most important guest there! So the next time you're in Las Vegas, treat yourself to a gourmet experience by Eating Out at Emeril's Fabulous Table 10, and enjoy!