By Jodee Weiland
When preparing a Grilled Flank Steak Salad, I decided on a vinaigrette that would be full of the zesty flavor of lemons and honey. Ever since I have started making my own vinaigrette salad dressings, I love the rich flavors so much, I rarely use a bottled dressing any longer. The taste of a homemade vinaigrette salad dressing is so robust and full of fresh flavor, anything less has to take second place. That's why I decided my Grilled Flank Steak Salad needed a special vinaigrette, so I came up with my Zesty Lemon Honey Vinaigrette!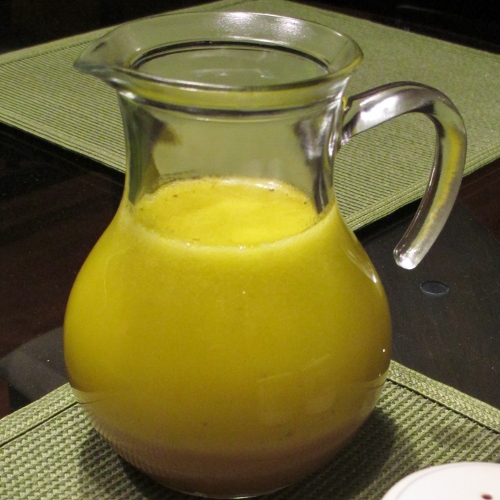 My Zesty Lemon Honey Vinaigrette starts with apple cider vinegar blended with extra-virgin olive oil, lemon juice, honey, and seasonings. The overall result is flavor that is rich and delicious. This vinaigrette will go well with so many different types of salads, but it definitely went well with my Grilled Flank Steak Salad and all of its tasty ingredients!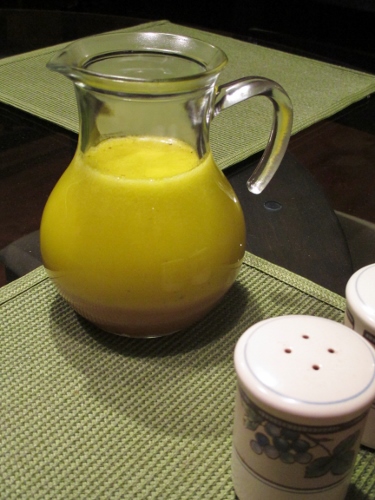 Zesty Lemon Honey Vinaigrette
1/2 cup apple cider vinegar
1cup extra-virgin olive oil
1/2 cup lemon juice
3 tablespoons organic honey
1 teaspoon minced garlic
1/2 teaspoon fresh ground black pepper
Sea salt to taste
For the vinaigrette, put all the ingredients in a bowl and mix together thoroughly with a whisk or handheld blender or in a bottle designed for mixing dressings. Then put it in a container for dressing that will make it easier to drizzle on to your food or spoon it on carefully.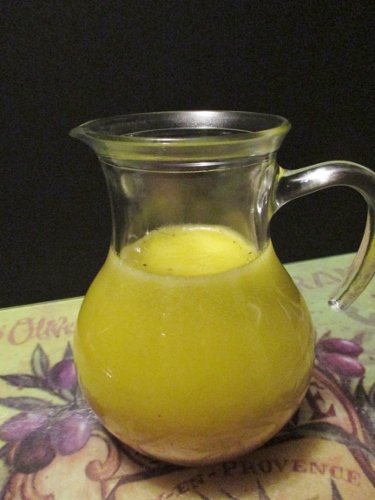 My Zesty Lemon Honey Vinaigrette is full of delicious rich flavor! This vinaigrette salad dressing is awesome with my Grilled Flank Steak Salad, but it would be equally delicious if sliced chicken breast were substituted for flank steak. You could even use this vinaigrette on a tortilla wrap and so many other choices. Whatever meat choice or meal choice you make, this salad is great with a glass of wine and a crusty loaf of bread. Not only is this meal healthy, it will leave you wanting more, so enjoy!