By Jodee Weiland
That's right! I love Young Living Essential Oils! I love them for so many different reasons, but the reason I began using them was because for me, they helped support my ability to breathe easier and to relax.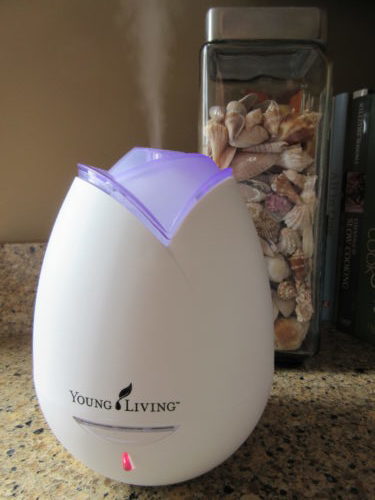 Over the past year, I have been looking at properties from coast to coast in warmer and dryer climates because I have asthma. Unfortunately, molds and other environmental issues often reek havoc on my system causing asthma attacks. This is no fun, and over the last few years, living in the Chicago suburbs has made it worse for me. Young Living Essential Oils help me to relax and that in turn, helps me breathe easier. That's why I Love Young Living Essential Oils!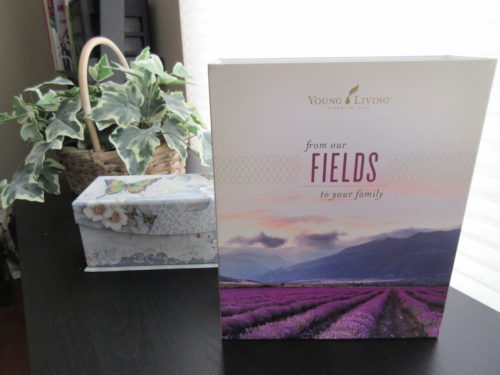 Chicago is listed as one of most challenging places for people with asthma to live by the Asthma and Allergy Foundation of America. In the last few years with warmer winters and wetter summers, there has been a change in the weather patterns here in the Midwest that are making life here more difficult for people like myself. The levels of mold and other environmental allergens are higher in the recent years. In years gone by, a deep freeze in winter or very hot summers kept mold levels down. That meant that, for the most part, only fall and spring were difficult for me. But with global warming, I'm having difficulty year round now, and that's not good.
While visiting my daughter on New Year's Day, she had a diffuser running with Young Living Essential Oils. After a short while, I noticed that although my asthma had been acting up, I felt more relaxed and found my breathing became more relaxed as well. I asked what she was using in the diffuser. That's when she told me about Young Living Essential Oils and the oil blend called RC Essential Oil in her diffuser at that time. I loved it. I felt the best I had felt in a long while.
We talked longer, and we talked about the idea of me becoming an independent distributor like her, so I could  purchase oils at wholesale rather than retail cost. Being an independent distributor does not mean you have to sell Young Living products. But should you decide to share these products as an independent distributor, the option is yours. After a bit of research on essential oils, I decided to do just that and ordered the Premium Starter Kit that comes with a diffuser, ten plus oils, and so much more.
What I liked about Young Living Essential Oils was the purity of the product. For more than twenty years from seed to seal, Young Living has set the standard for the quality of their oils in both purity and potency. Since becoming a part of this organization, I have found more oils I love and use, like Lavender Essential Oil. When I want to relax, I diffuse Lavender and soon feel a peacefulness. With each new oil or product I try, I become more and more of a fan of Young Living Essential Oils.
Do I make money as an independent distributor? Yes, but making money wasn't my initial reason for doing this. I chose to do this because I love the essential oils and the products from Young Living that I have used so far. I have a list of those I will be purchasing on the Essential Rewards program from Young Living in the months to come. This program gives me reward points on my purchases that I can use later to receive some oils or products free. How great is that? So yes, I Love Young Living Essential Oils, so much so I wanted to tell all of you about them and share this wonderful experience with you! Try them and see for yourself…enjoy!
NOTE:  If you're interested in purchasing any oils or products, please go to my Young Living website listed below to learn more about them. You can also sign up to become an independent distributor on my website as well. I would love to be able to share this experience with you!
Website: Young Living Essential Oils: JODEE WEILAND | Distributor

Disclaimer Notice: I am an independent distributor for Young Living Essential Oils.The above article is my personal opinion about the use of essential oils, and is not meant to substitute for medical care or to prescribe treatment for any specific health condition. Please see a qualified health care provider for medical treatment. These statements have not been evaluated by the FDA.

Save