By Jodee Weiland
I never tire of new smoothie combinations, especially before or after working out! Each smoothie combination is carefully thought out for the maximum boost I may be looking for on any particular day. Because I use mostly fruit and vegetables for my smoothies, each one is sure to be full of needed nutrients of all kinds. My Grapefruit Strawberry Mango Smoothie Plus is full of healthy nutrients and is delicious as well.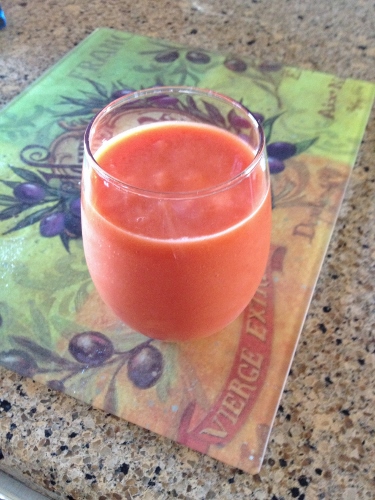 This smoothie uses grapefruit, so if you are on certain medications for cholesterol control, you may want to substitute the grapefruit with orange segments and orange juice instead. The fruits have many of the vitamins and minerals that we all need to keep healthy. I like to use fruits with Vitamin C during the cold and flu season, to give me a little extra something to help fight germs and stay healthy. The plus in this smoothie is a carrot. This adds a vegetable to my smoothie, and it adds to the great flavor as well. All in all, this smoothie gives me the energy boost I need in the afternoon or mid-morning hours.
Grapefruit Strawberry Mango Smoothie Plus
1 large carrot peeled and cut up
1 cup grapefruit segments packed in light syrup
3/4 cups fresh strawberries halved
1 cup frozen fresh mango slices
OPTIONAL: 1/2 to 1 teaspoon organic honey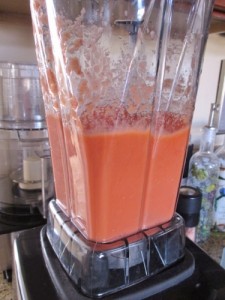 Blend all of the above ingredients in a blender until smooth and creamy. I did not add honey, but for those who prefer a sweeter flavor, add the honey as well. Pour into a glass to serve. This recipe makes one serving.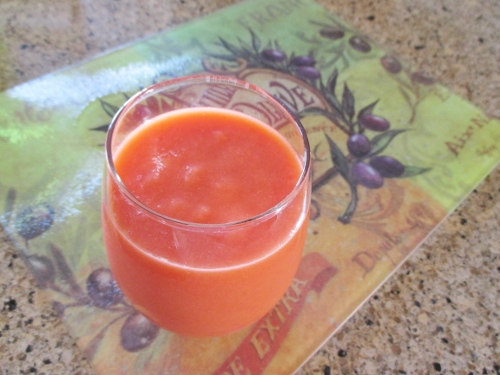 My Grapefruit Strawberry Mango Smoothie Plus is both healthy and delicious tasting! This great smoothie is only 181 calories without honey, making it less than 200 calories. Even with honey, it will be only another twenty calories. It has no fat and six grams of fiber plus various nutrients. There are 305 milligrams of vitamin C for those of us looking to avoid colds and the flu this season. I love it because for me, it is a great energy booster before or after a workout without being high in calories. For whatever reason you choose to try this smoothie, I feel certain you will love the flavor, so enjoy!