By Jodee Weiland
Meatballs are not just for a meal of spaghetti and meatballs. There are restaurants that serve meatballs just on their own as a meal. Meatballs are also found in great sub sandwiches. Even more interesting is the fact that meatballs are now made with a variety of things, like jalapenos. We love meatballs both with and without jalapenos. It all depends on how we are having them or what our mood is at the time. Another important factor for us when eating meatballs is what type of meat and ingredients are used. We love meatballs that are made with lean ground sirloin and no bread fillers. That's why we love my Delicious Sirloin Jalapeno Meatballs!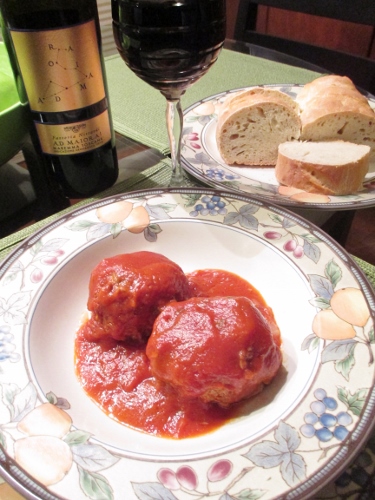 Now some people would say that meatballs without pork or veal can't be very tasty, but they would be wrong. Why? Well, the reason is because the sirloin on its own taste great, but with the right seasonings and ingredients, a sirloin meatball can be absolutely delicious. I add grated Parmesan Reggiano to my meatballs plus seasonings to give my meatballs a flavor you will love. My mother always added grated Parmesan Reggiano, and I loved them. For me, bread crumbs are just a filler, so I don't use them. If done right and gently turned while browning, the meatballs will not fall apart. The jalapenos are an add-on here, but they are also optional. If you prefer, leave the jalapenos out, and the meatballs will still taste great. These meatballs are seasoned right and are definitely delicious!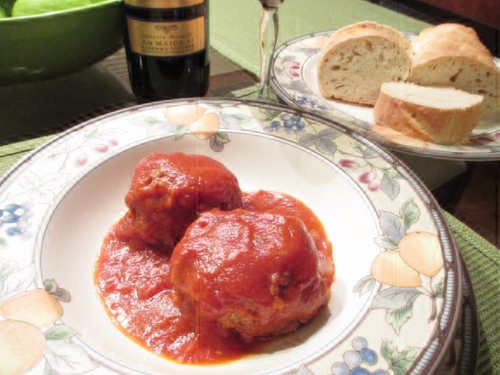 Delicious Sirloin Meatballs with Jalapenos or Not
1 pound lean ground sirloin
1 egg (or two egg whites)
1 to 2 garlic cloves chopped more or less to taste
1/2 medium onion chopped or 1/2 tablespoon dried chopped onion
1 teaspoon dried parsley
1 teaspoon dried basil (you can substitute fresh chopped basil)
1/2 teaspoon black pepper or to taste
1 medium to large jalapeno chopped (optional)
1/2 to 3/4 cup grated imported Parmesan Reggiano cheese ( more or less to taste/ no salt needed since the cheese adds saltiness)
1 tablespoon extra-virgin olive oil
1 29 ounce can tomato puree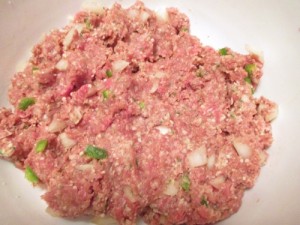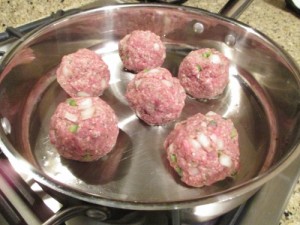 Heat olive oil in frying pan. Mix the ingredients for the meatballs in a bowl. Shape the meat into six or more meatballs. Put the meatballs in the heated pan and brown the meatballs on all sides over a low to medium heat by gently turning them a few times. Using a nonstick pan makes this easier, if you prefer.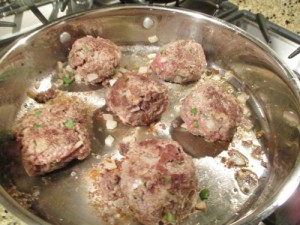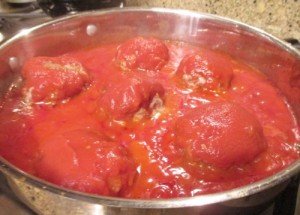 Some onions, etc., may fall away from the meatballs as you turn them. This is fine because it will blend into the sauce when you add the tomato puree. Once browned, pour the tomato puree over the meatballs. When the sauce begins to bubble, lower the heat to simmer, cover the pan, and cook for about 15 to 20 minutes or until done.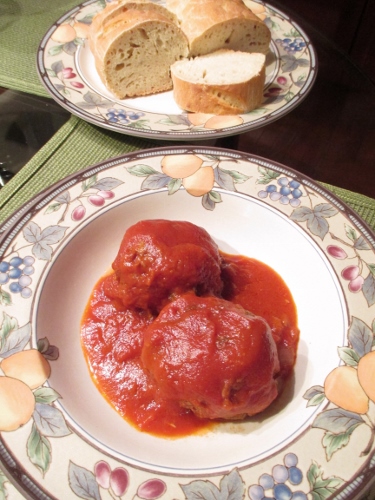 My Delicious Sirloin Meatballs with Jalapenos or Not are so full of flavor, they will easily become a family favorite. Serve them with a loaf of Delicious Homemade Crusty Bread or a bread of your choice and extra cheese. You can either eat the meatballs with bread on the side or use the bread to make a delicious sub sandwich. These meatballs are also great as a side for pasta dishes, like Italian Marinara with Pasta…Easy to Make and Delicious to Eat or Homemade Italian Lasagne…A Classic Italian Family Meal! However, you decide to have them, you will love them, so enjoy!