By Jodee Weiland
There is nothing as good as a fresh smoothie in the morning or after a workout! Smoothies are a great way to stay healthy because you get so many essential nutrients in one drink when done right. I love a good smoothie for this reason and for the great flavor. My Awesome Banana Mango Spinach Smoothie is not only a nutritional smoothie, but a delicious smoothie as well!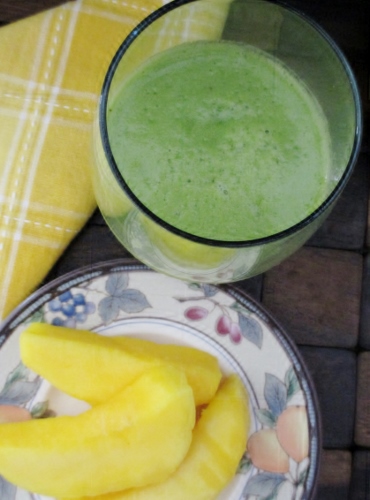 Most people know that bananas are a great source of potassium, an essential mineral which helps maintain normal blood pressure and healthy heart function. Mangos contain over 20 vitamins and minerals. Possible health benefits are mangos may reduce the risks of colon cancer and macular degeneration, while they may improve digestion and bone health plus more. Spinach also provides proteins, iron, vitamins, and minerals, which means it has the possible health benefit of improving blood glucose control in diabetics, lowering the risk of cancer, lowering blood pressure, improving bone health, and more. Together, these ingredients bring together a delicious smoothie that will be both enjoyable and healthy!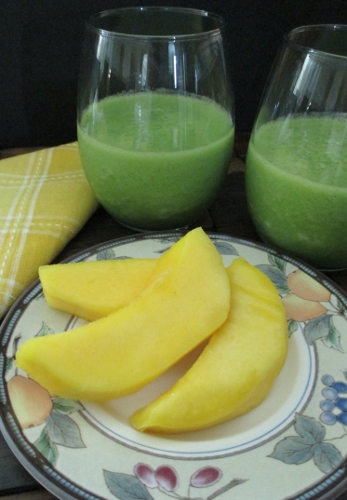 Awesome Banana Mango Spinach Smoothie
1 to 1 and 1/2 cups pf fresh mango cut up
1 cup fresh spinach leaves
1 medium banana
2/3 cup pure unsweetened pineapple juice
1 cup ice
1 teaspoon organic honey (optional for those who want additional sweetness)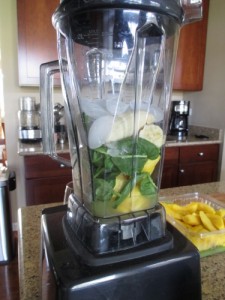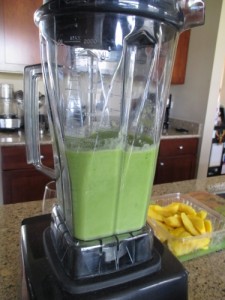 Prepare and place all of the above ingredients into a blender. Blend the ingredients together until smooth. Pour the smoothie into a glass and serve. This recipe will be enough for about two ten ounce servings.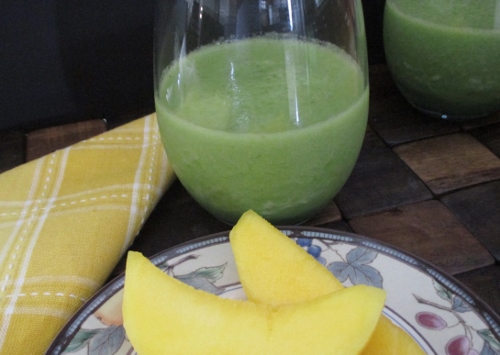 My Awesome Banana Mango Spinach Smoothie is a great option for getting great nutritional value in one delicious drink!  One serving made without the honey is only about 176 calories, has 4 grams of fiber, and a variety of vitamins and minerals that will all benefit your health. This smoothie will not only taste great, it will make you feel great. I love having this smoothie before or after a workout. But whenever you choose to have it, you will love it, so enjoy!