By Jodee Weiland
I love homemade nonfat frozen yogurt and enjoy coming up with new flavor combinations. Since I had recently frozen some fresh blueberries and had some fresh ripe strawberries, I decided that combining the two would make an awesome tasting nonfat frozen yogurt. I just needed to let the blueberries thaw slightly to puree them with the fresh strawberries. That's how I came to make my Delicious Berry Berry Vanilla Nonfat Frozen Yogurt!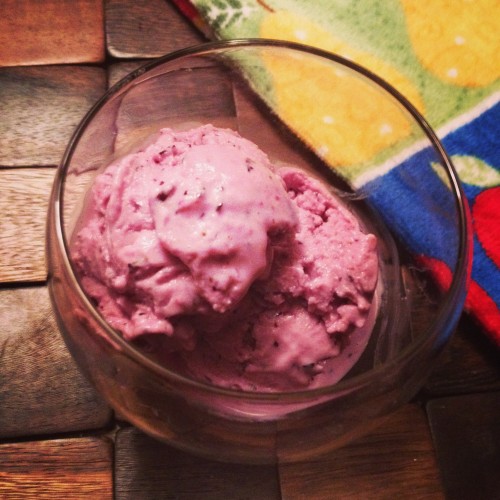 Making frozen yogurt with my automatic frozen yogurt-ice cream and sorbet maker, makes this whole process very easy. The one thing I did differently this time, besides changing my fruit choices, was to use almond milk in place of fat-free milk. I wanted to change it up a little more. Then I just put together my ingredients, set up the machine with my pre-frozen bowl from the freezer, poured in my mixture, and let the machine do its job for the next 25 to 30 minutes. What could be easier than that? Making up new flavors of frozen yogurt was never easier than this, and I'm loving it!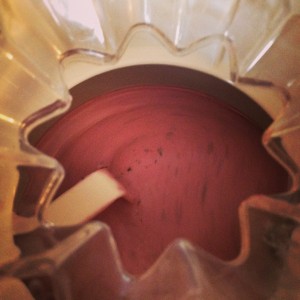 Delicious Berry Berry Vanilla Nonfat Frozen Yogurt
2 cups nonfat Greek yogurt
1/3 cup sugar (or the appropriate equivalent of non-sugar sweetener)
1 tablespoon pure vanilla extract
1/2 cup almond milk
1 cup fresh blueberries frozen and pureed (thaw slightly)
3/4 cup fresh strawberries cut up
Miniature dark chocolate chips to sprinkle on top (optional)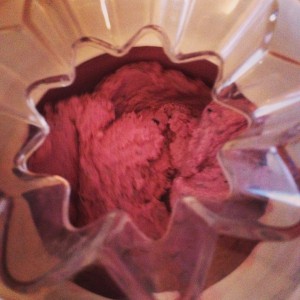 Puree the slightly thawed frozen blueberries with the cut up fresh strawberries in a blender. Then blend together the yogurt, sugar, vanilla, and almond milk in a mixing bowl with a hand mixer on medium speed until the sugar is dissolved, about one to two minutes. Once done, blend the berry mixture puree into the yogurt mixture with the hand mixer on low for about one minute. Following the directions of your yogurt/ice cream maker, turn it on and slowly pour in the blended yogurt and berry mixture. Once it is all in the yogurt maker, let the mixture thicken into your creamy frozen yogurt as the machine works its magic, usually about thirty minutes. When ready, scoop the frozen yogurt into serving dishes, putting any leftover frozen yogurt into a freezer storage container and freeze for later.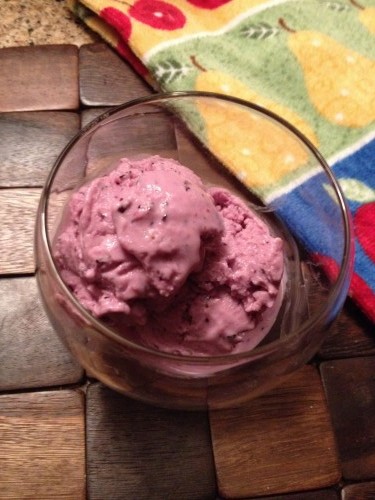 My Delicious Berry Berry Vanilla Nonfat Frozen Yogurt is a flavorful and healthy frozen treat that will cool off a hot day pleasantly! This nonfat frozen yogurt makes a tasty dessert choice during the warmer weather, but is so good tasting, you'll be making it long into the fall as well. For a little something extra, sprinkle some miniature dark chocolate chips on top. Give it a try sometime soon, and enjoy!