By Jodee Weiland
When I first heard about fish tacos, I wasn't sure I would like them, but I was wrong. I decided to try fish tacos when we went out to dinner one day, and to my surprise, I loved them! That's when I started thinking about making my own and making them even tastier than those I had when we ate out. My Delicious Blackened Tilapia Fish Tacos turned out even better than I thought they would!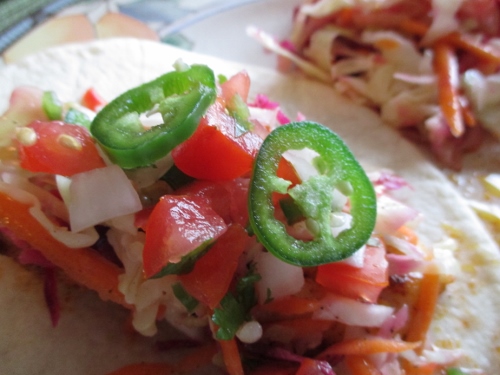 The fish tacos I had out used a white fish and served it with a little cabbage sprinkled on it. I chose to create my own vinegar and olive oil based cole slaw to top off my fish taco. I also chose to use a blackened tilapia for the fish using my favorite blackened seasoning. There was no need to recreate there, what has already been done well. On top of my cole slaw topping, I wanted a homemade fresh pico de gallo. Top all of that off with some sliced jalapenos and voila, you have my recipe for Delicious Blackened Tilapia Fish Tacos!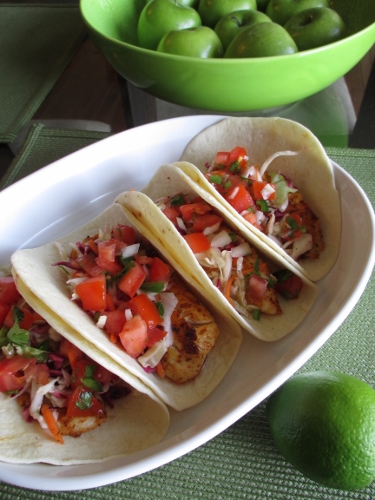 Delicious Blackened Tilapia Fish Tacos
3 to 4 four ounce tilapia fillets halved
Zatarain's blackened seasoning
Extra virgin olive oil in a Misto spray bottle or just use as needed
6 inch flour tortillas (however many you need)
Light and Easy Honey Lime Cole Slaw
Fresh Homemade Pico de Gallo
Jalapenos sliced thinly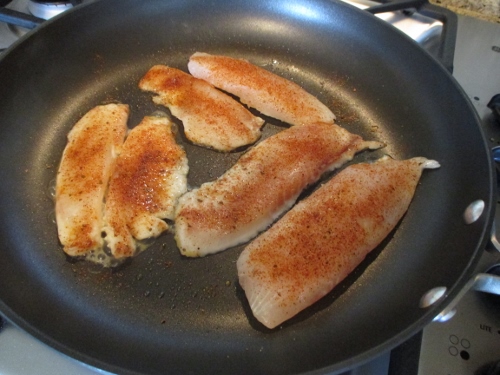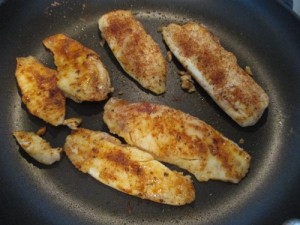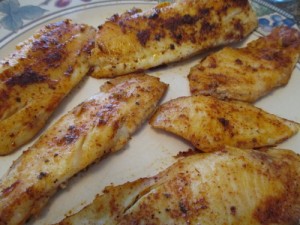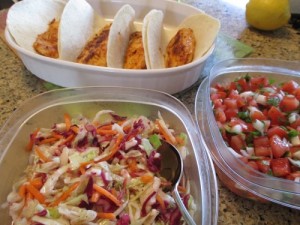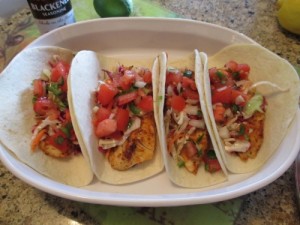 Rinse your fish fillets. Prepare your skillet with olive oil and put the fillets in the pan. You can halve them before they cook or after, whichever is easier for you. Season the fillet tops with the seasoning and cook for several minutes. Then flip the fillet pieces over and season them again, continuing to cook until done. The cooking time may be a little longer for the thicker halves. Remove the thinner halves when done cooking and finish cooking the thicker halves. Make sure to keep adding oil while cooking in a light spray so the fish will not stick.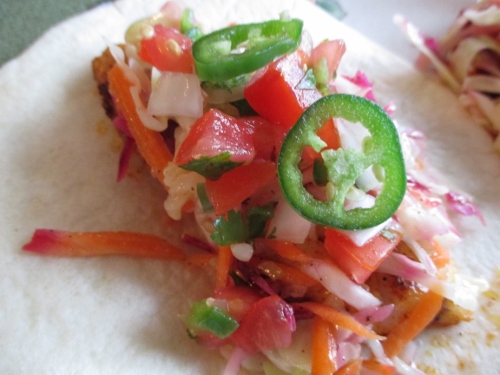 Once done, serve the Delicious Blackened Tilapia Fish Tacos by putting the fish in a tortilla, then top the fish with Light and Easy Honey Lime Cole Slaw and finally, Fresh Homemade Pico de Gallo. If desired, put slices of jalapenos on the very top for additional flavor. This meal is delicious and full of flavor. Serve it with Sangria or a Margarita, and let the meal begin! You will love these fabulous fish tacos, so enjoy!