By Jodee Weiland
Whenever we go out to a Mexican restaurant, I always look forward to freshly made pico de gallo and guacamole. I can't help it. I love both! So I decided it was time to make some Fresh Homemade Pico de Gallo to have here at home with some chips and a glass of Sangria. Pico de gallo and some of my homemade tasty guacamole with some chips is always a welcomed treat in our family!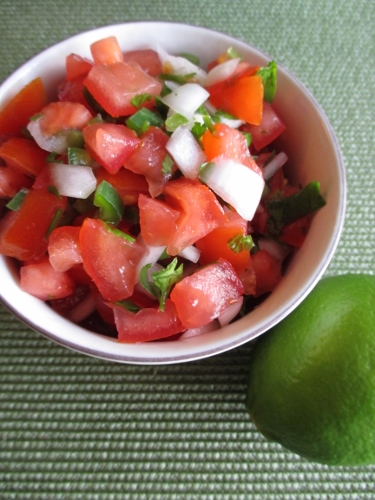 At this time of year, it is a great time for freshly grown tomatoes. Fresh tomatoes, some onion, cilantro, a jalapeno, and some fresh lime juice are the basic ingredients to any good pico de gallo. In my mind, the simplest ingredients create the greatest taste experiences. That's true when making delicious Fresh Homemade Pico de Gallo!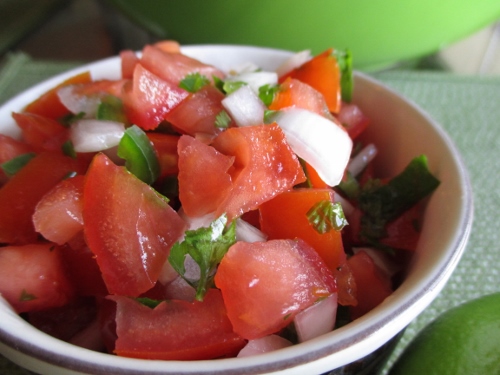 Fresh Homemade Pico de Gallo
3 medium fresh tomatoes with seeds removed and diced
1/2 white onion chopped (more if desired)
1 fresh jalapeno with seeds removed and finely diced (use 2 jalapenos if desired)
1/4 cup fresh cilantro finely chopped
1 fresh lime juiced
Sea salt to taste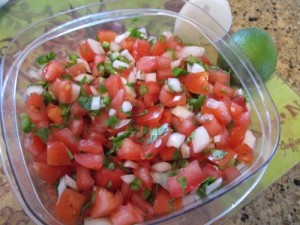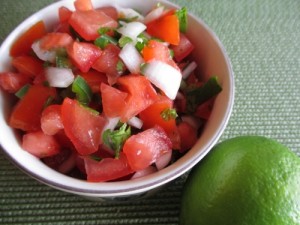 Prepare and cut up the tomatoes, onion, jalapeno, and cilantro. Mix together in a bowl. Pour the fresh lime juice over all of this and mix together. Add sea salt to the pico de gallo to taste.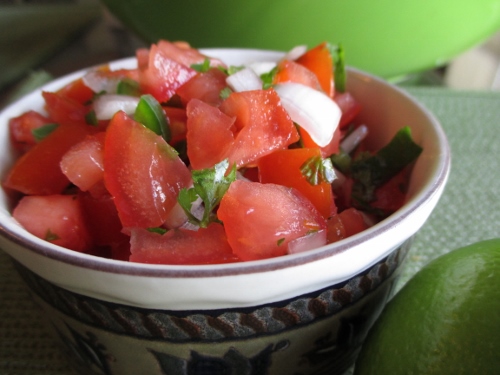 My Fresh Homemade Pico de Gallo is so delicious and flavorful! With this dish, bring out the tasty guacamole and some chips to serve as the perfect appetizer to any meal, but especially a Mexican meal. Add some Sangria or Margaritas to your menu, and let the festivities begin! You will love this Fresh Homemade Pico de Gallo, so enjoy!