By Jodee Weiland
When baking tilapia, you can add just about any type of flavoring you may want from a lemon and butter with seasonings to a spicy hot sauce with seasonings. Tilapia is a white fish fillet that is great for taking on just about any flavors you add to it. I decided that this time, I wanted sweet and spicy flavors on my baked tilapia, so I came up with my Sweet and Spicy Pineapple Citrus Tilapia.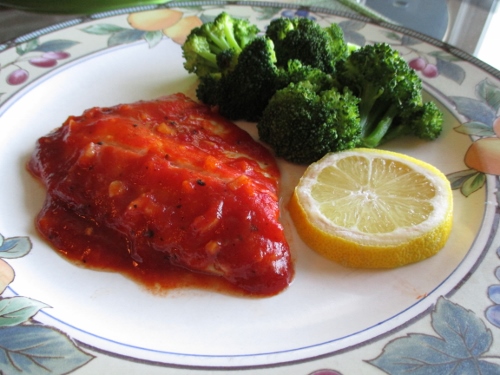 When putting together my sauce for the tilapia, I started out with the fresh juice of a lemon and lime. From there, I added pure pineapple juice, fresh garlic, sriracha hot chili sauce, honey, and for thickening, some tomato paste. Finally, I seasoned it with freshly ground black pepper and sea salt. I heated it up in the microwave to blend the flavors, and it was ready to use when baking my tilapia filets.
Sweet and Spicy Pineapple Citrus Tilapia
Extra virgin olive oil to lightly coat fish filets and baking dish
3 to 4 tilapia fish filets (about 4 ounces each)
1 fresh lemon juiced
1 fresh lime juiced
1/4 cup unsweetened pure pineapple juice
2 garlic cloves finely chopped
1/4 cup sriracha hot chili sauce (may use less to taste)
1 tablespoon organic honey (or to taste)
2 tablespoons tomato paste Ground black pepper and sea salt to taste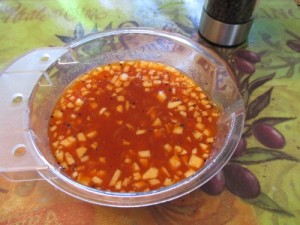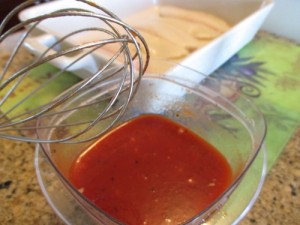 Juice your lemon and lime. Add the pineapple juice and garlic to the lemon and lime juice. Then season with the black pepper and sea salt to taste. Add in the sriracha sauce and honey, blending it together. Finally, blend into this mixture the tomato paste for thickening. In a microwave safe container loosely covered, microwave this mixture for about two minutes on high or express to blend the flavors. Remove from the microwave, and your sauce is ready to use.
Preheat oven to 425 degrees. Prepare your baking dish with olive oil. Rinse the filets and place in the prepared baking dish. Then coat them lightly with olive oil. I use a Misto container that I fill with olive oil to spray them lightly. Place the filets in the preheated oven to bake. After seven minutes, spoon the above prepared sauce on to each filet covering them. Return to the oven and bake for another nine to ten minutes. Four ounce filets usually take about fifteen to seventeen minutes total to cook at 425 degrees.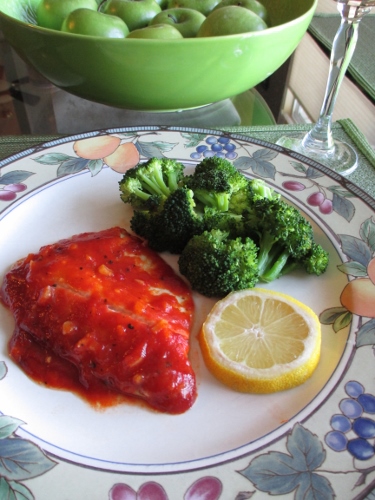 My Sweet and Spicy Pineapple Citrus Tilapia is the perfect blend of sweet and spicy. If you like spicy with a hint of sweet, you will love this tilapia recipe. Both healthy and delicious, this dish is full of rich flavor. Serve with a fresh vegetable, a glass of white wine, and a baked potato or rice if you want. However you decide to serve it, if you like sweet and spicy, you will love this, so enjoy!