By Jodee Weiland
As most of you know, I love a good smoothie that is both delicious and healthy. I'm always trying to think of new ways to combine healthy foods into a great smoothie recipe. It has to taste good or none of us, including me would drink it. So I decided to find a way to combine avocado, some fresh kale from my garden, and fresh pineapple to make a delicious smoothie. My Pineapple Avocado Kale Smoothie with Honey and Lime is definitely both healthy and delicious!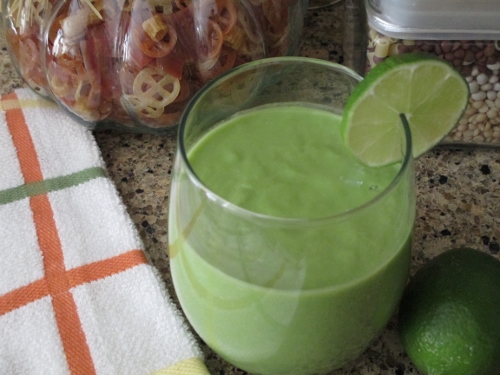 Even though avocados have more calories than most of the ingredients used here, they are what some would call nutrient dense calories. Avocados are known to help maintain a healthy heart and reduce blood pressure, as well as helping the brain, eyesight, reducing blood sugars, improving digestion, and more. Kale is a powerhouse of nutrients needed by all of us and is super rich in Vitamin K, which can reduce the risk of cancer. Add the fruits and juices, and there are still more great nutritional benefits to this smoothie. These are only a few nutritional facts about the ingredients, but that's plenty for me!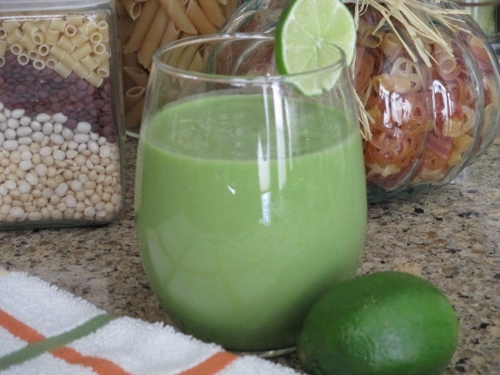 Pineapple Avocado KaleSmoothie with Honey and Lime
1 cup fresh pineapple cut up
1/3 cup fresh avocado removed from skin
1 fresh lime juiced
1/2 cup fresh kale removed from stem and cut up
1/2 cup pure unsweetened pineapple juice
1 tablespoon organic honey
1/2 cup cubed or crushed ice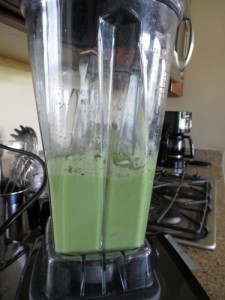 Prepare the fruits and vegetables. Put the all the ingredients in a blender and blend it together until smooth. Once done, pour into a glass and drink. This recipe makes one smoothie.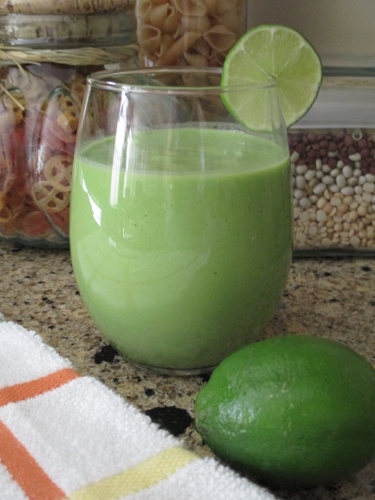 My Pineapple Avocado Kale Smoothie with Honey and Lime is both deliciously flavored and extremely healthy in so many ways. This smoothie is about 300 calories, has 7 grams of fiber, and is definitely nutrient rich. You are going to love the flavor and the texture when you try this smoothie. This smoothie is awesome, so enjoy!