By Jodee Weiland
I love the idea of cole slaw, but I'm not a big fan of using mayonnaise. I prefer a healthier version of cole slaw with great flavor that will make it more than just a side dish. I want it to delight my taste buds. Believe me when I say, this Light and Easy Honey Lime Cole Slaw will make even the most doubtful cole slaw eater a believer. It's full of flavor that will keep you heart healthy and happy!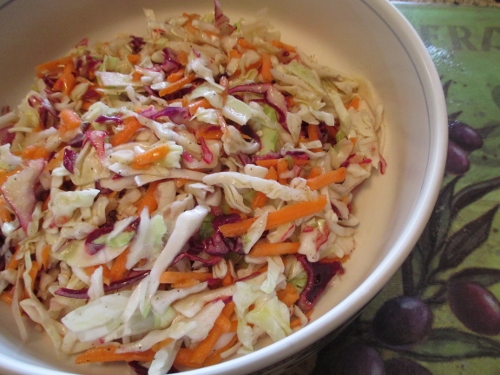 Don't get me wrong, there are times when I will use mayo, but this is just not one of those times. In my cole slaw, I prefer a vinegar base with extra virgin olive oil, but to add sweetness and some zest, I add honey and fresh lime juice. It definitely isn't rocket science, but  it definitely is delicious! Use it as a side dish, on fish tacos, on pulled pork sandwiches, or any number of ways.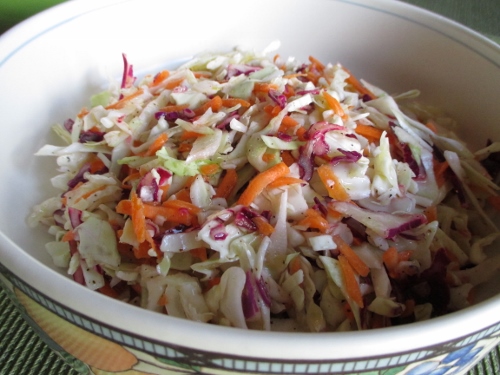 Light and Easy Honey Lime Cole Slaw
3 cups shredded cabbage and carrot mixture
1/2 cup red cabbage shredded
1/8 cup apple cider vinegar
1/4 cup extra virgin olive oil
1 fresh lime juiced
2 teaspoons organic honey (or more to taste)
Sea salt and ground black pepper to taste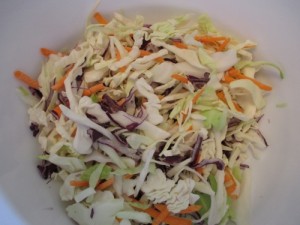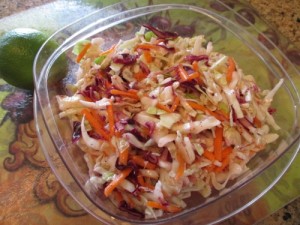 Mix together the together the cabbage and carrot mixture with the red cabbage. Add the vinegar, olive oil, lime juice, and honey. Finally, carefully season your cole slaw to taste with sea salt and ground black pepper.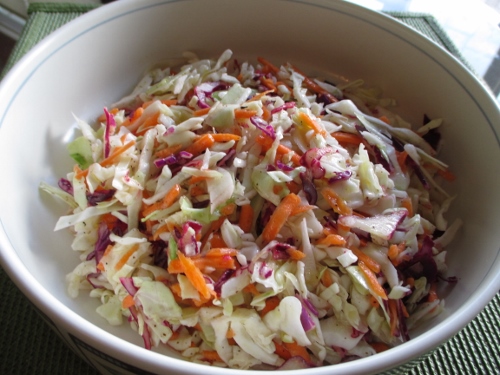 My Light and Easy Honey Lime Cole Slaw is delicious and so easy to put together for any meal. Whether you are adding it to fish tacos, putting it on a pulled pork sandwich, a burger, or any other sandwich, or if you're just having it as a side dish, you will love it! This cole slaw recipe has great flavor and is actually much healthier than a mayo based slaw. So give it a try, and enjoy!