By Jodee Weiland
Spending an afternoon at Biltmore Village in Asheville, North Carolina, is a pleasant way to visit some village shops and galleries in an area declared a local historic district in 1989. The many historic buildings that actually house most of the shops and businesses today in this area date back to the 1890's when this classic planned community was originally built at the entrance to the George Vanderbilt's Biltmore Estate. The original community was designed to be a residential prelude to the Estate. It was in this area that people found the train depot, the church, and the entrance to the Estate itself. The Village was designed in the shape of a fan with the focal points being these three main areas.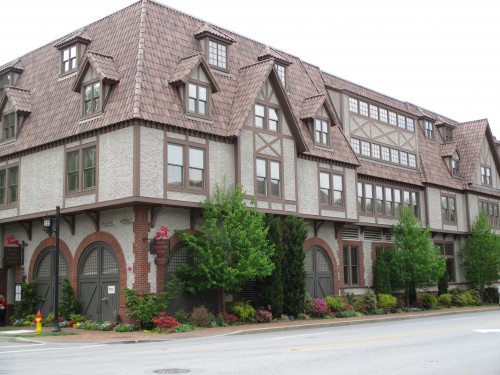 Today when one walks through this area, you will find a variety of unique shops, such as the Olde World Christmas Shoppe, to stores selling nature and science equipment like binoculars and telescopes. There are clothing stores and stores with children's toys and books, as well as antique stores. In addition to thirty unique shops, there are thirteen corporate chain stores and ten cafes and restaurants. The available merchandise ranges from one of a kind decorative items to original artwork and more. There is something for everyone, whether you are looking for a specific type of merchandise or a pleasant meal.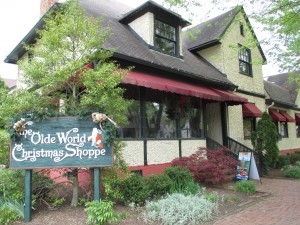 What makes it all so pleasant is the feeling of being in a turn of the century quaint village with brick walkways and tree-lined streets. The areas surrounding the cathedral are absolutely beautiful, and there is even a lovely playground to one side of the property where you can relax with small children for a while. There are also many outdoor seating areas along walkways throughout the Village where visitors can sit and relax.
Spending an afternoon at Biltmore Village in Asheville, North Carolina, is not only a pleasant way to spend the afternoon when visiting, it's something you must see to enjoy a piece of the history surrounding the beautiful Biltmore Estate. This area is very much a part of Asheville's history, and you won't want to miss this section of the Village. It's beautiful, so enjoy!