By Jodee Weiland
When visiting the San Diego Bay on our recent trip to southern California, we walked down to Seaport Village to have a wonderful seafood lunch at the San Diego Pier Café, a dark brown building built out over the water and overlooking the harbor. This bay is the third largest natural harbor along the California coastline after San Francisco Bay and Humboldt Bay. It is absolutely beautiful, and no matter how many times we go to San Diego, we will never get tired of looking out across the deep blue waters and watching the beautiful sailboats gliding across the waters.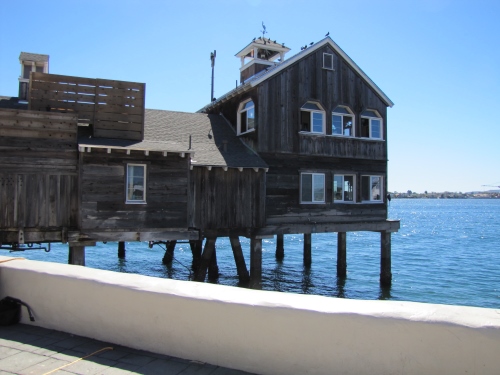 Another gem on this bay is the Seaport Village, where you will find over sixty unique shops and restaurants to visit while being entertained by musicians in the courtyards. People of all ages will sit and listen to the music, while others are eating or shopping. It is not unusual to see young children dancing to the music or riding on the Historic Carousel, the 1895 Looff carousel. There is a fountain and gazebo amid the shops and restaurants as well.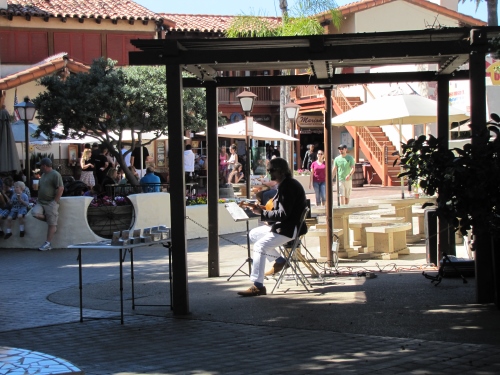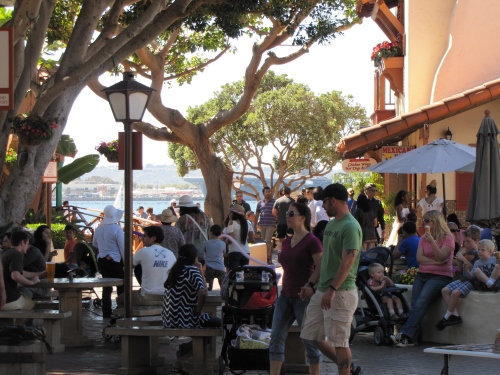 If you are hungry, you can eat in a bay view restaurant, such as the one we chose, or you can find a wide array of casual dining from authentic Mexican cuisine to Greek specialties to Chicago deep dish pizza and more. People ate inside restaurants or grabbed a quick bite to eat outside while enjoying the music and beautiful sunny day!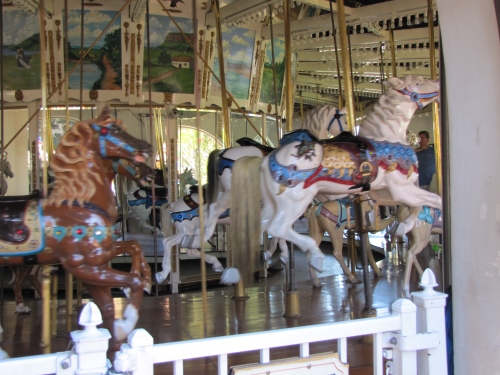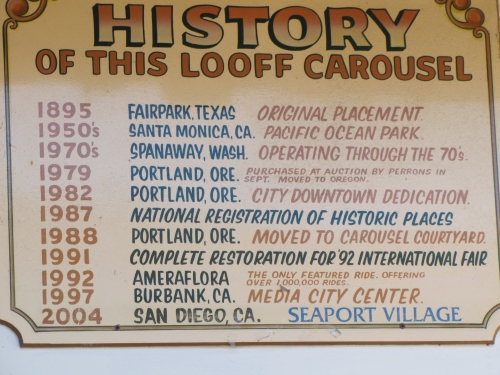 The shops are just as diversified as the food choices available in Seaport Village. You can visit shops that sell international flags, personalized wooden toys, distinctive clothing and accessories, kites, Indian jewelry and artifacts, shoes, artwork, holiday items, and more. The list goes on and on, but the most unique aspect of shopping and eating at Seaport Village is that while doing so, you will continually catch glimpses of the beautiful San Diego Bay with any number of sailboats gliding gracefully across the waters.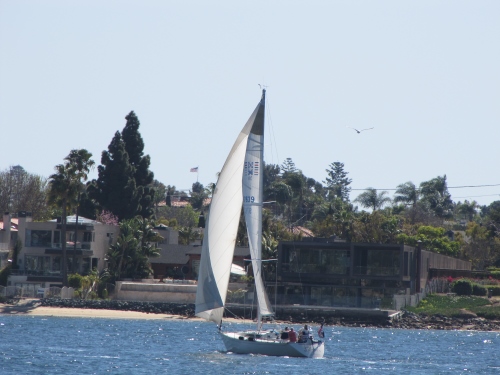 The brochures they hand out in Seaport Village will tell you that this is "Where the magic of the sea comes to life." From my personal experience, I have to agree with this description. On a sunny day, walking anywhere along the San Diego Bay and looking out at the harbor is an experience, you're not likely to soon forget. So if you get the chance to visit San Diego, visit the harbor and Seaport Village, and enjoy!
What is Gazelle and Why Would I Use Their Services?
Gazelle is an online trade in service for used consumer electronics like iPhones, iPads, Macbooks, Samsung Galaxy devices, and many other smartphones and tablets. Gazelle pays you cash for your used gadgets when you're ready to get new ones – cash you can use to pay for your upgrade, pay a bill, or buy anything you want. In essence, Gazelle rewards people for approaching consumption in a smart, environmentally responsible way. Rather than discard a device you no longer value or use, Gazelle provides original owners with an opportunity to exchange it for cash. The device is then given new life and value elsewhere.
Since 2008, Gazelle has paid out more than $150 million for unwanted technology and kept millions of gadgets out of the landfill. It truly is a win-win-win business. Gazelle buys high-end, used consumer electronics, and sell it to those who otherwise couldn't afford buying new. It's called reCommerce, and Gazelle helped pioneer the category. Because you are a valued reader of this site, if you click through to Gazelle you will earn an extra $10 on any iPad with a trade in value of $25 or more! (Offer expires 3/21) Visit Gazelle today, and see what your device is worth!
**FTC Disclosure Statement: This post contains affiliate links which means that I may receive a commission if you click a link and make a purchase.