By Jodee Weiland
Delicious Cinnamon Cream Cheese Brownies are moist brownies with just a touch of cinnamon to make them even more flavorful! When my children were young, they loved brownies like most children. Bake the brownies, dust them with powdered sugar, and they were ready to eat.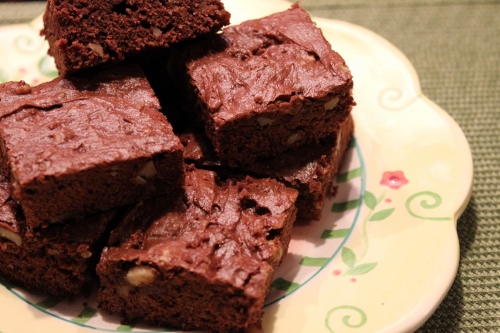 When I decided it was time to make them again, I decided to add two ingredients that I think make a difference when baking brownies. One of those ingredients was a whipped cream cheese in place of a vegetable oil. Years ago, cream cheese never came in packages labeled whipped cream cheese. I love whipped cream cheese, and I love to use it in place of vegetable oils wherever I can. It's soft and creamy and lower in calories than regular cream cheese. Another ingredient I added was cinnamon. I love chocolate, and I love cinnamon, so why not? These two flavors blend well in recipes, so why not in brownies?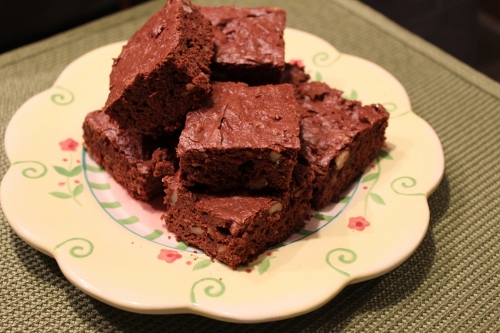 I'm happy I decided to do this because the results were fabulous. The flavor of the brownies is enhanced by the touch of cinnamon added into the recipe. And the whipped cream cheese adds to the richness of the brownie itself. The end result was well worth the end product of this recipe, a brownie that is both moist and rich in flavor.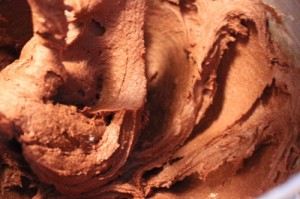 Delicious Cinnamon Cream Cheese Brownies
1/2 cup butter softened
2 cups brown sugar packed
2 eggs
1 tablespoon pure vanilla extract
1 cup whipped cream cheese
1 and 1/2 all-purpose flour
3/4 cup baking cocoa
1 tablespoon cinnamon
1/2 teaspoon baking powder
1/8 teaspoon salt
1 cup chopped walnuts
Powdered sugar (optional)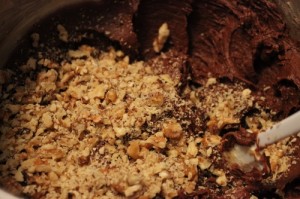 Using a mixer, blend together the butter, sugar, eggs, and vanilla. Then add the whipped cream cheese and blend. In another bowl, mix together the flour, cocoa, cinnamon, baking powder, and salt. Gradually add the dry ingredients to the wet mixture and blend. When done, fold in the chopped walnuts using a spoon.
Preheat the oven to 350 degrees. Prepare a 13" X 9" baking dish by spraying it or greasing it with butter. Once done, spoon the brownie mixture into the baking dish and spread it evenly in the baking dish. It will be thick, so spread with a spatula until it covers the dish evenly. Then put it in the oven and bake for 25 to 30 minutes or until done. Test to see if it is done using a toothpick. Put it in the center and when you pull it out, if it is clean, your brownies are done baking. Cool the baking dish on a rack. When cool, cut the brownies. This recipe makes about twenty-four brownies. If preferred, dust with powdered sugar.
Delicious Cinnamon Cream Cheese Brownies are great tasting and moist. They make a wonderful dessert or treat. Brownies full of a rich chocolate flavor with a touch of cinnamon, they will leave you asking for more every time. They are a favorite here in our home now, and I know you will love them, too. So give them a try, and enjoy!