By Jodee Weiland
Every year during the holiday season, mom spent the weeks before Christmas baking all the different traditional Italian cookies and some new recipes she found.  One of her traditional cookie recipes was the Italian Bow Knot Cookies with Sweet Lemon Sugar Icing.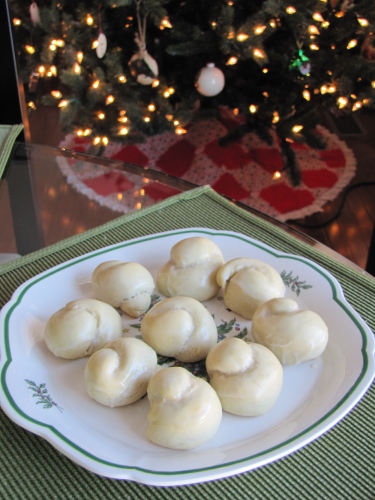 We would watch her make the cookie dough, then take a piece and roll it into a finger width roll that she would cut off into five to six inch strips, and then carefully turn into a knot like shape.  Each one was placed on the cookie sheet until the tray was filled with these small dough bow knots. Once filled, the cookie sheet was placed in the oven, and to our amazement came out of the oven ten minutes later baked and ready to ice with her lemon sugar icing. Each bow knot cookie was quickly dunked, top side down, into the bowl of lemon sugar icing, and then placed carefully on a dish so the icing could set…the moment my sisters and I waited for patiently! An abundance of love went into every tradition celebrated by my family each year, and the baking of the Italian Bow Knot Cookie was just one of those wonderful traditions!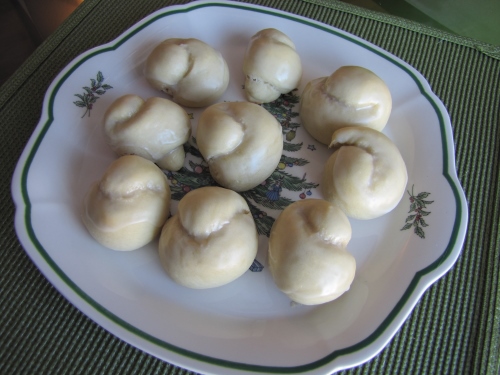 Both my mother and father worked hard, sometimes at more than one job, to give each of us children every possible opportunity available, including the college educations our parents wanted to make sure we had! When Christmas came, each of us always woke up on Christmas morning to a beautiful tree with many gifts for each of us wrapped and waiting for our eager hands to unwrap! But what I remember most was the feeling and certainty that we were loved and placed above all else. From the baking of the cookies to the gifts under the tree to our huge Christmas meal, we were the luckiest children in the world because we had the best parents ever, and we all loved them just as much.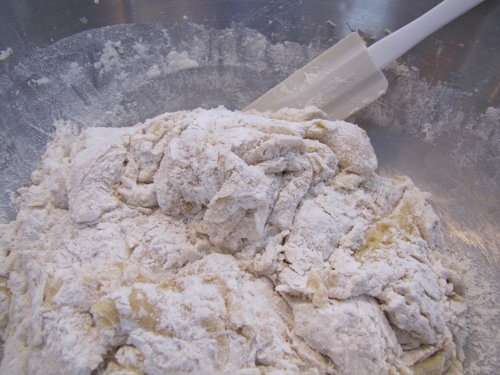 Although, these were just cookies to most people, to us they were a part of a tradition that epitomized family, home, and love! We all knew how hard our parents both worked for us. Despite being tired some days, mom would come home from work and begin baking cookies until late at night, so that we could all share in the Italian traditions she and dad were taught growing up. My parents both sacrificed a lot for all of us, and I know with certainty that my sisters and I will always love, respect, and appreciate everything they did for us! So as we repeat their traditions in our own homes each year, the memory of our childhood and the love we felt growing up is always fresh in our hearts and minds.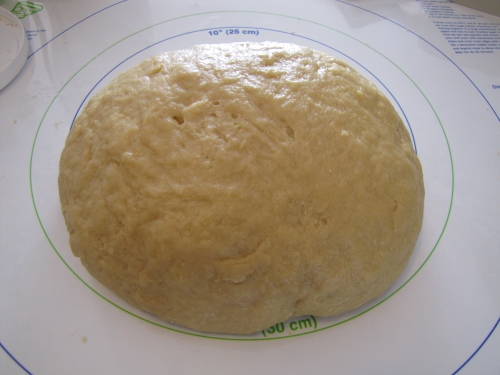 Italian Bow Knot Cookies…With Sweet Lemon Sugar Icing!
Bow Knot recipe:
9 eggs
1 cup vegetable oil
1 cup sugar
1/4 cup milk
2 teaspoons pure vanilla extract
9 teaspoons baking powder
1/4 teaspoon salt
7 and 1/2 cups all-purpose flour
Lemon Sugar Icing recipe: (you will probably need more than one batch of this recipe)
1 cup powdered sugar
1 tablespoon or more lemon juice (more or less depending on desired consistency)
Using a mixer, beat the eggs until creamy and lemon colored.  Gradually add the oil and blend together.  Then add the sugar, milk, and vanilla and beat for five minutes longer.  Add in the salt and baking powder, blending it into the mixture.  Finally, gradually mix in the flour one to two cups at a time.  When it gets too thick to blend with a mixer, begin using a spatula or spoon to blend it until it becomes thick enough and dough like enough to be mixed with your hands. Knead like bread with your hands until the dough is smooth.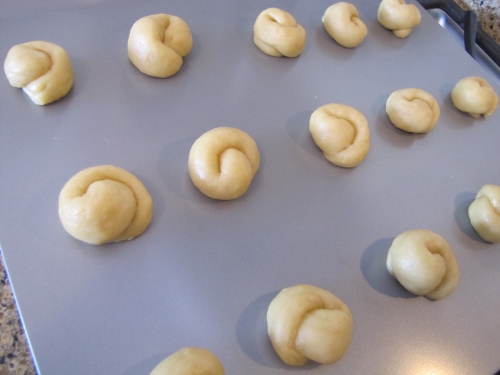 When the dough is ready, roll out a piece at a time with your hands into long finger width rolls first.  Cut off a section about five to six inches long and once rolled to desired thickness, the size of a thin finger, carefully fold one end over the other and tuck under forming a small knot like cookie.  It may take a few tries, but you should quickly be able to form knots you're happy with for your cookies.  While doing this, keep the rest of the dough moist by covering it with a clean cloth lightly dampened.  Also, keep in mind that your cookies will rise a little while baking.  Place bow knots on a cookie sheet, approximately fifteen per sheet and three across.  Bake at 375 degrees for ten minutes. The bottom of the cookies should be lightly brown. While the cookies bake mix the Lemon Sugar Icing in a small bowl with a whisk until there are no lumps and the icing is smooth and the desired thickness.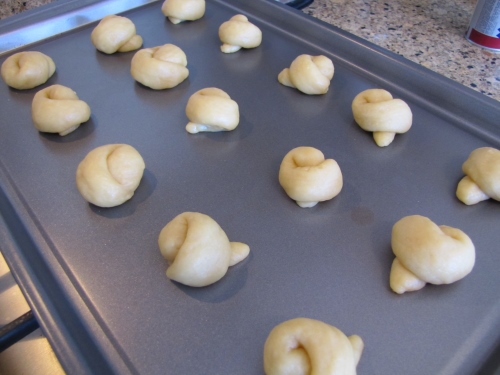 When the cookies come out of the oven, put the Lemon Sugar Icing on while they are still hot.  You may have to let them cool slightly, but as soon as you can, dunk each cookie top side down into the bowl of icing.  Then place the iced cookie on a plate so the icing can set. Once the icing is set, your cookies will be ready to eat.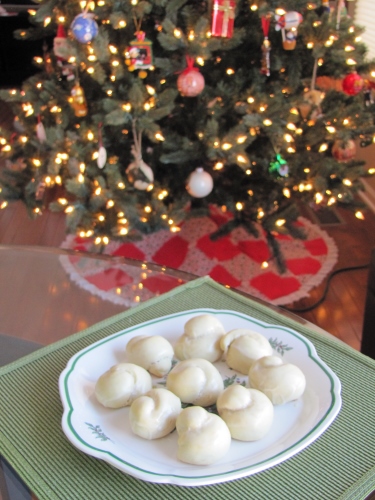 Italian Bow Knot Cookies with Sweet Lemon Sugar Icing are soft and chewy with a delicious flavor enhanced by the sweet lemon taste of the icing!  Once you have one, you are definitely going to want more, so indulge yourself. Since my mom grew up in a family of eleven children, most of her recipes make plenty for everyone. The Italian Bow Knot cookie is definitely another favorite in our family among the children. It's fun to watch the expressions on the children's faces as they bite into this soft and delicious cookie. They love having these cookies with a cold glass of milk or even a warm cup of hot chocolate.  The adults will prefer a fresh pot of coffee or hot tea for the most part, but either way these cookies are wonderful! Try them, and enjoy!