By Jodee Weiland
The other day, I had a taste for a light cookie with a lemony icing. That's when I decided to make my Cream Cheese Sugar Cookies with Lemon Sugar Icing.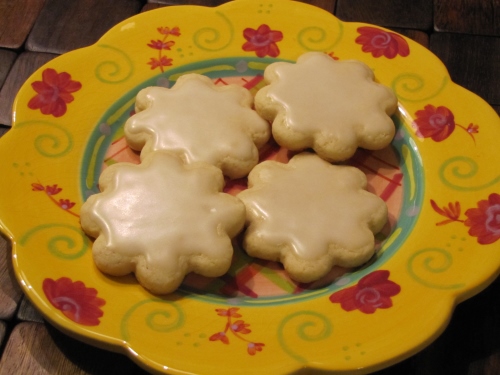 These cookies are light and chewy, rather than being hard like some thin cookies. They aren't terribly thick, but they definitely are good!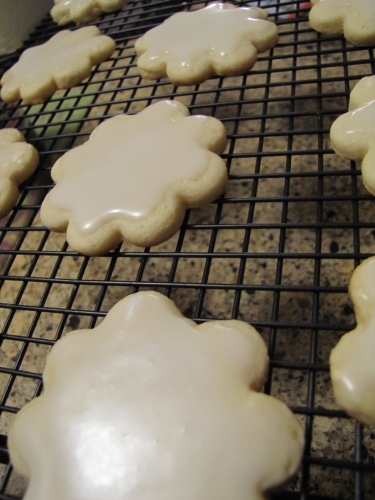 Since Halloween was over, and it was still too early for Thanksgiving, I decided to go with a simple design with plain white lemon sugar icing. I wasn't looking for fancy. I was looking for something tasty and sweet, but not heavy. This recipe fills that order and more. A versatile recipe, it can be used with any cookie cutter shapes or just a simple design. You can decorate or ice it anyway you like. It's completely up to you!
Cream Cheese Sugar Cookies with Lemon Sugar Icing
For cookies:
1 cup butter softened
1/2 cup cream cheese softened
1 cup sugar
1 egg
3/4 teaspoon pure vanilla extract
2 and 1/4 to 2 and 1/2 cups all-purpose flour
1/4 teaspoon salt
1/4 teaspoon baking powder
For icing:
1 cup powdered sugar
1 tablespoon or more lemon juice (more or less depending on desired consistency)
For the cookies, blend and cream the butter, cream cheese, and sugar in bowl with a mixer. Next, blend in the vanilla extract and egg. In another bowl, combine the flour, salt, and baking powder. Then gradually add the flour mixture to the creamed butter mixture while mixing together.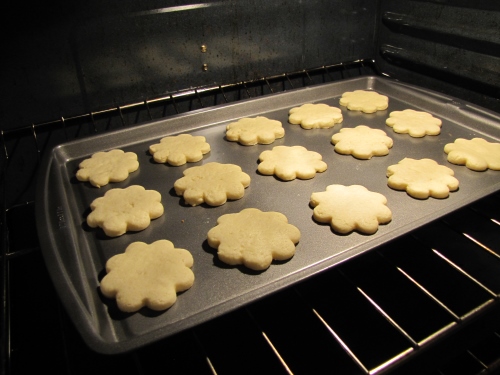 Once done, cover the cookie dough and refrigerate for about three hours or until easy to handle. When ready, roll the dough out on a lightly floured surface to about 1/8 inch thickness. Cut about a two inch shape with a cookie cutter. Place about one inch apart on a cookie sheet covered with cooking parchment . Do not grease your cookie sheet if not using parchment paper. Bake at 375 degrees for 8 to 10 minutes until the edges begin to brown lightly. Cool for a few minutes before putting the cookies on a cooling rack.
Once cool, ice the cookies with the lemon sugar icing.  Be sure to mix the icing well, blending it thoroughly so there are no lumps or patchy looking areas in your icing. You may add food coloring, if you would like as well.
These Cream Cheese Sugar Cookies with Lemon Sugar Icing are delicious. The lemon sugar icing adds a fresh lemony taste to this cookie.  You may use sprinkles and other cookie decorating items instead for this cookie recipe. If you do, some will need to be applied prior to baking. It's your choice, so enjoy!
Featured on 50+ HOLIDAY TREATS at the blog, Yummy Healthy Easy, written by Jen.