By Jodee Weiland
Earlier today, I was making homemade soup, and I had some garlic cloves left over after removing them from a garlic bulb. I know I could have just saved them, but I thought about the steaks we would be grilling later today and had an idea. Actually, the idea was sparked by my son, who a couple of days ago mentioned he was grilling steaks with a garlic butter rub.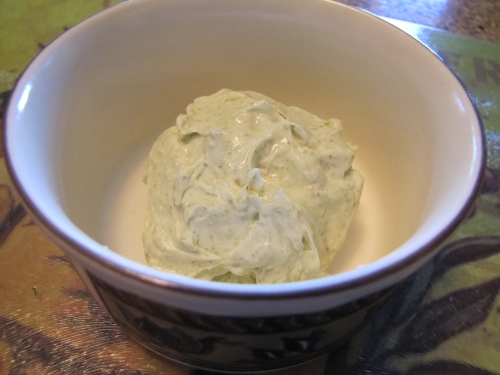 As a result of this comment, I decided to blend the garlic I had with some whipped butter I had. To this I added the Jalapeno powder I buy at the Farmer's Market near us. The results were fabulous! This butter spread was so easy to make and can easily be adapted to anyone's taste by adding whatever ingredients one might like.  Spicy Garlic Jalapeno Butter Spread is great on grilled meats, bread, and more!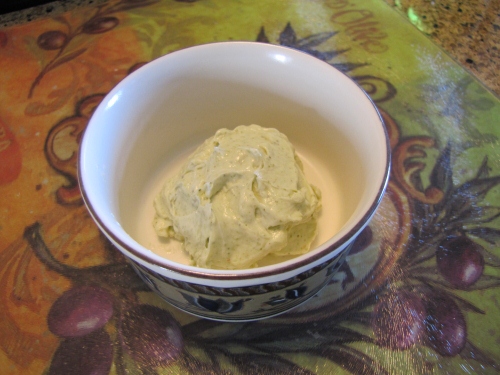 We decided we would use it not only on our grilled steaks, but to make some garlic jalapeno bread to go with our meal!  I'm sure it could be used on anything you might like to put butter on, such as vegetables.  Usually, we don't use a lot of butter in our house.  More often than not we use extra virgin olive oil in place of butter whenever we can in order to maintain good health, but unsalted whipped butter in moderate amounts every so often should not hurt you unless otherwise instructed by your doctor.  So we decided this spread would be a great idea today!
Spicy Garlic Jalapeno Butter Spread…Great on Grilled Meats, Bread, and More! 
6 to 8 whole garlic gloves peeled
1/2 cup unsalted whipped butter
1/2  to 1 teaspoon jalapeno powder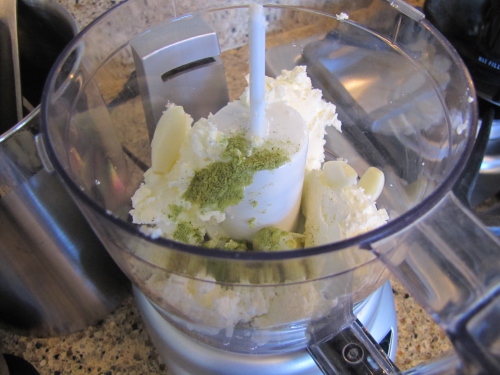 Put all the above ingredients into a food processor/blender.  I use my Cuisinart mini-prep for things for smaller batches like this.  Blend together.  Put the blended butter spread in a small covered dish or ramekin.  Refrigerate until ready use.  You can also freeze this butter for use later.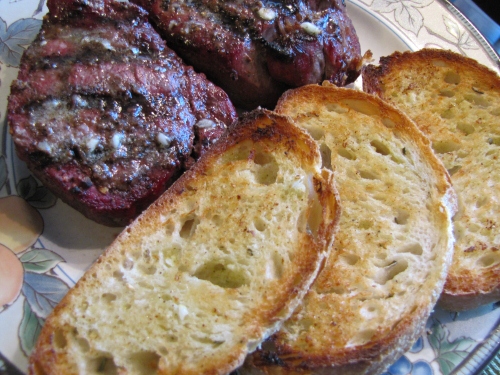 Use this spread on just about anything you want that you would use with butter.  As I said earlier, we decided to use it on our grilled steaks and some garlic bread to have with dinner.  It turned out great, and we will definitely be trying other combinations for a variety of things. Spicy Garlic Jalapeno Butter Spread…Great on Grilled Meats, Bread, and More! Try it, and enjoy!