By Jodee Weiland
Grilled Balsamic Asparagus…How Easy Can it Get? We love to grill outdoors and not just in the summer. We live in the Midwest, but we still grill outdoors all year round on our gas barbecue grill. We don't just grill meats either.  We grill all kinds of vegetables right along with our meats and fish.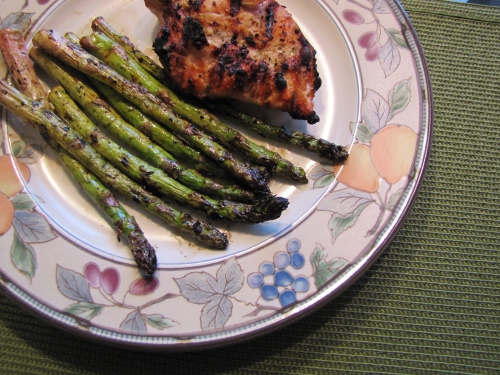 Why do we grill outdoors even in the snowy weather?  Well, that's easy to answer.  We like the taste and using our gas grill, makes every meal a little healthier.
Years ago, we did vegetables, other than potatoes and corn inside, but then everyone starting talking about oven roasted vegetables.  We did this as well in our extra virgin olive oil, and it was really good, but put some olive oil on any vegetable, add a little seasoning, and grill it, you will be amazed!  It's even better!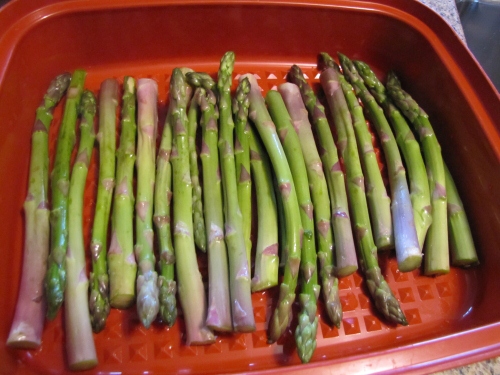 Today a lot of people talk about doing this, but it never ceases to amaze us that when we invite people over, they love the vegetables this way, but only a few have tried it.  Our guests are usually surprised by the range of vegetables we grill and also, by the many different ways we season or flavor them.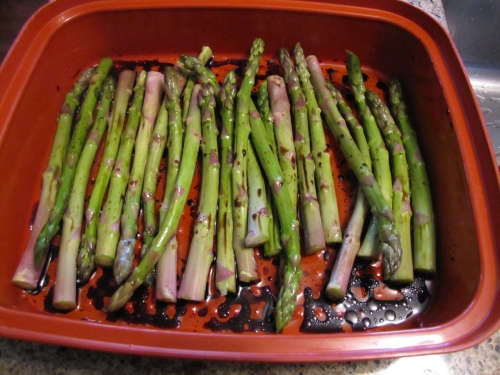 One of the ways we like best is to marinate our vegetables in extra virgin olive oil, balsamic vinegar, and seasonings.  It isn't rocket science, but it sure tastes good!  This is how we like to grill our asparagus and so far, it's a hit every time.  Here's what we do, but you can vary your seasonings to your own taste.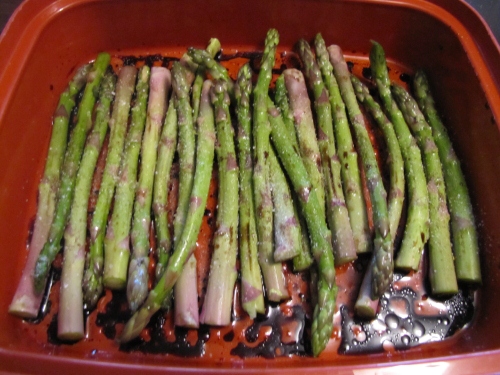 Grilled Balsamic Asparagus…How Easy Can it Get?
1 pound asparagus spears cleaned and ends cut off
1/4 cup extra virgin olive oil
1/3 cup balsamic vinegar
Garlic powder and a little sea salt or garlic salt, if you prefer it, to taste
Seasonings can vary according to taste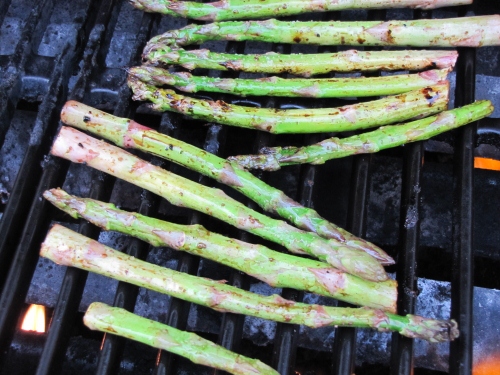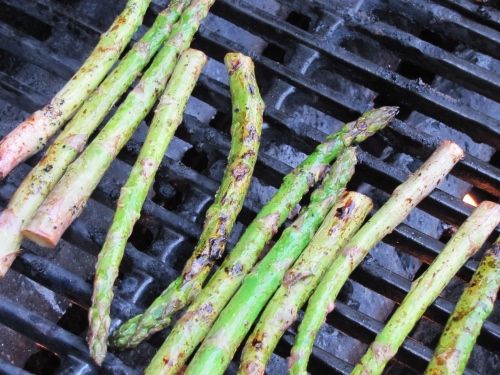 That's it!  Place the asparagus in a shallow dish about 20 to 30 minutes prior to grilling, drizzling them with olive oil and balsamic vinegar to taste.  Add in your seasonings making sure to coat each asparagus spear.  Let this sit and marinate for the 20 to 30 minutes.  When done, place the asparagus on the grill in either a grill pan or as we like to do, directly across the grill.  We like to grill it directly on the grill, but either way it tastes delicious.  Grill the spears for 2 to 3  minutes over a medium heat, then turn over and grill for 2 to 3 more minutes or until done.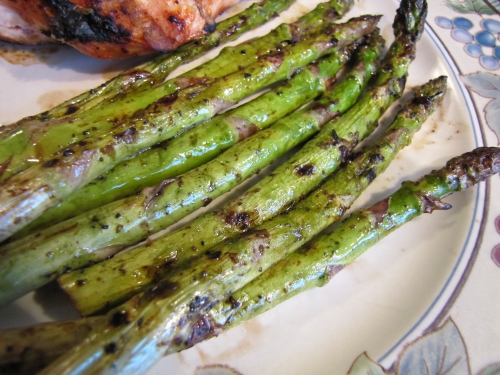 This recipe is so simple, anyone can do it.  We like to use this same recipe for other vegetables as well.  It really adds a lot of good flavor to your barbecue and on top of that, it's healthy, if you don't get carried away with the salt.  We totally enjoy asparagus done this way and grill it with chicken, steak, and even salmon.  It makes a wonderful side to any grilled meal, and it is definitely a crowd pleaser, especially these days with more and more people becoming aware of healthy eating.  Give it a try and enjoy!