By Jodee Weiland
Whenever I think about our trips to Disney World in Orlando, Florida, I can't help smiling.  I can honestly say I have never visited Disney World and came back home disappointed, especially when I thought about Disney World's EPCOT.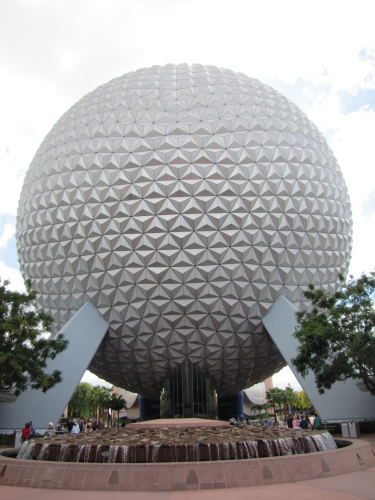 I have always returned home with hundreds of new memories filled with shared laughter, fun, and delight.  No matter how many times we go back, there is always some new adventure we are able to share and old ones we can relive with enthusiastic expectation.  Disney World is truly a place where "dreams come true" and Disney's EPCOT with the World Showcase is only the one part of that dream.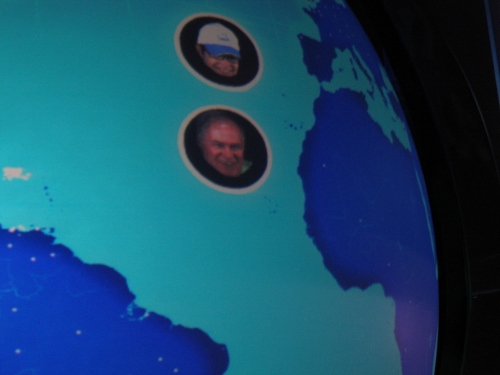 Just in case you're wondering, EPCOT stands for Experimental Prototype Community of Tomorrow and every inch of it lives up to this title.  In EPCOT, the first thing you see as you walk into the park is an enormous geosphere, Spaceship Earth.  Spaceship Earth is a ride that explores man's quest to discover more efficient ways to communicate as we travel into the future unlike anything you can imagine.  At the end of the ride, you exit into an area where you can find your picture taken during the ride on a world map and make selections on a computer to create a video postcard on your life in the future to e-mail home to family and friends. Continue through EPCOT to Universe of Energy, the ride that takes you on Ellen's Energy Adventures.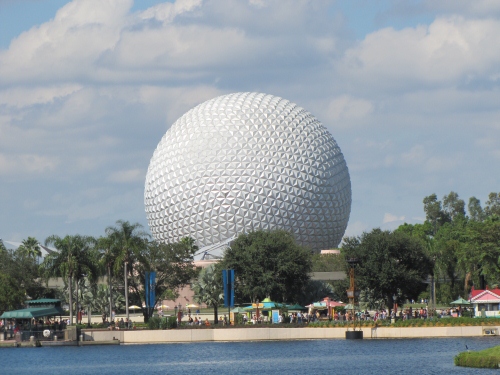 Ellen falls asleep while watching Jeopardy and dreams she's on the show competing with Albert Einstein and her annoying college roommate, Judy.  Ellen and her neighbor Bill Nye, the Science Guy, step away from backstage Jeopardy during a commercial break to take a trip back in time to learn about energy sources and how they were developed.  At the end, will Ellen defeat her old college roommate, Judy, on Jeopardy with all her new knowledge?  What a great way to learn about energy sources!  Although they're fun, the rides in EPCOT are truly learning experiences for the young and old as well.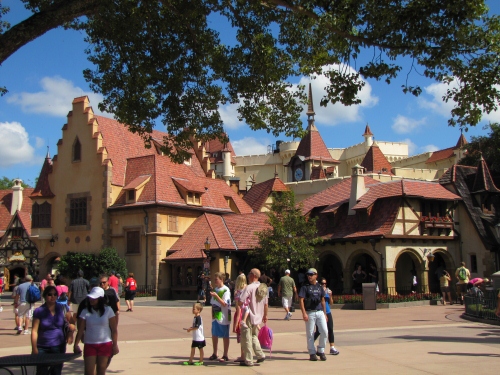 There are so many wonderful attractions throughout this park I can't cover them all in one post, but I would like to highlight a few of our favorites here.  Some of them include riding in a "clamobile" on The Seas with Nemo and Friends, a boat voyage on Living with the Land, a simulated free-flying glider adventure on Soarin', an interactive simulation into outer space on Mission: SPACE, a delightful ride through Journey into Imagination with Figment, and so much more.  Don't forget to walk through Innoventions, where you can experience futuristic technologies as you go.  From here your journey through EPCOT continues onto other great attractions and more memories, eventually leading to the World Showcase.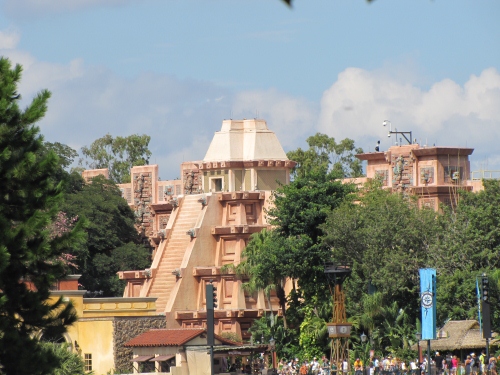 In the World Showcase, you can experience the lifestyle, architecture, and food of many countries around the world as you walk around the World Showcase Lagoon.  You can also easily move across the lagoon by taking a water taxi to or from any one of three boarding docks available, but if you're not in a hurry, walking is the best way to see and experience it all.  The main countries featured year round are Mexico, Norway, China, Germany, Italy, the American Adventure, Japan, Morocco, France, the United Kingdom, and Canada.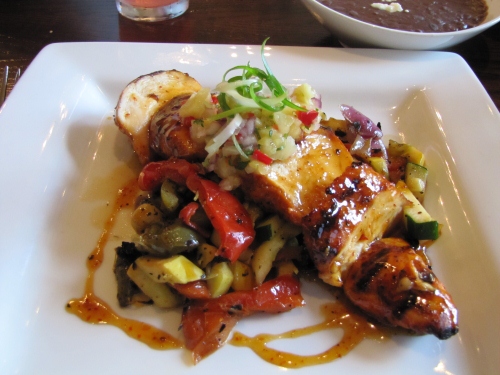 For dining we love La Hacienda de San Angel on the lagoon in Mexico.  Having tried most, other favorites include Le Cellier Steakhouse, Biergarten Restaurant, and Nine Dragons Restaurant, but really food is a personal preference.  There are various attractions throughout the World Showcase with authentic dining experiences and at each country, you can walk through an area of buildings that allows you to feel as if you are actually there visiting and shopping for souvenirs.  There are street stands along the walkway with items for each country as well, and often you will be able to stop and watch a live entertainment in a specific country, like those you might see in the actual countries.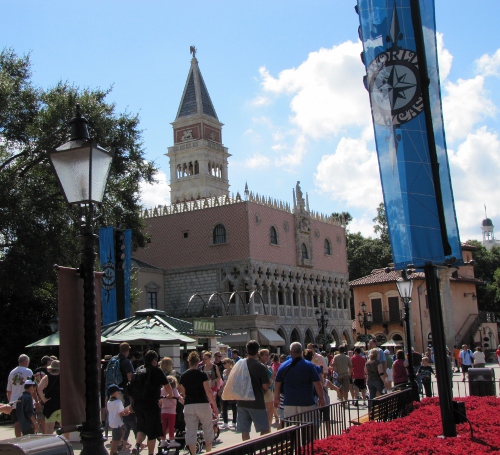 From the International Gateway, located between France and the United Kingdom, you can exit the World Showcase and either walk to the Boardwalk and other various EPCOT Resorts nearby, or you can take a water taxi to the EPCOT Resorts and then to the Disney Hollywood Studios.  But before you leave the World Showcase, be sure to stay late enough at least on one evening while visiting to see the phenomenal IllumiNations: Reflections of Earth show.  This spectacular show illustrates the entire history of our planet in 13 minutes using a mixture of lasers, fireworks, music, and fountains.  It's absolutely stunning!
No post could be long enough to highlight all there is to do and see in Disney's EPCOT and World Showcase, but I can tell you that it is a place where dreams truly do come true and wonderful memories of your visit will entertain you forever.  We love Disney World and have enjoyed spending time there with our family and friends or even just by ourselves.  It is truly a great place for anyone to visit, because at Disney everyone always makes you feel welcomed, no matter who you are.  If you get the chance to visit sometime in the future, be sure to plan ahead using all the books and media available, especially the ones through Disney, like their apps, which are great resources when planning your trip.  Be sure to learn about the Fast Pass for high volume rides and other tips available through books on Disney and information online.  Making dining reservations ahead for the World Showcase restaurants, either on an app or online, is a really good idea, especially at the more popular dining options.  Then once you arrive, make some new memories, relax, and enjoy!