By Jodee Weiland
My close friend, Ann, was visiting me, and we decided we should make a smoothie. As usual when two friends get together and decide to do anything creative, we found ourselves laughing and taste testing as we created this delicious smoothie.
No one could say we didn't put effort or thought into it because we went back and forth on what to add and what not add to this new creation throughout the whole process. By the time we finished, I think we had more fun making it than anyone would have thought possible, but that's the good thing about friends.  Just spending time together and making new memories is the most important thing.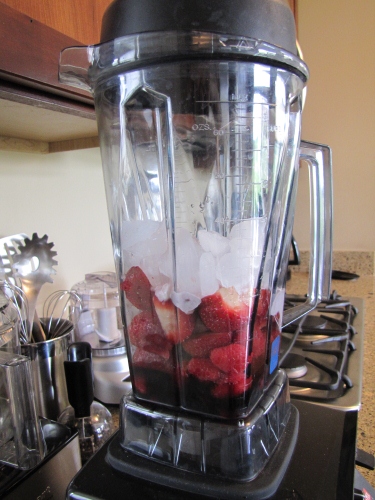 We decided to use a tart cherry juice, Greek yogurt, various berries, spinach, and organic honey to bring together a sweet and tart flavor when blended.  The addition of spinach wasn't even slightly noticeable in the flavor, but was a great nutritional addition to our smoothie.  It was really very easy to put together, and we both enjoyed the process and the finished product as well.  So I decided to share it with you.
Berry Sweet and Tart Smoothie…Both Healthy and Tasty
1/2 cup tart cherry juice
1 cup raspberries
1 cup strawberries
6 ounce cherry Greek Yogurt nonfat
1 cup spinach
2 tablespoons organic wildflower honey
2 cups ice or more
Wash and prepare all the fruit.  Put all of the ingredients in a blender.  Blend to desired consistency and pour into a glass.  Your smoothie is ready to enjoy!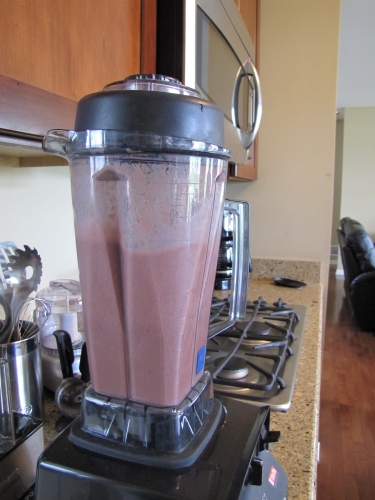 This recipe will make two 16 ounce smoothies.  One 16 ounce smoothie has approximately 221 calories.  Over and above that, it has 5 grams of fiber, and 9 grams of protein, no fat, multiple vitamins, and other nutrients needed on a daily basis, such as adding to your daily calcium requirements.  It has all the plus factors and is enjoyable as well.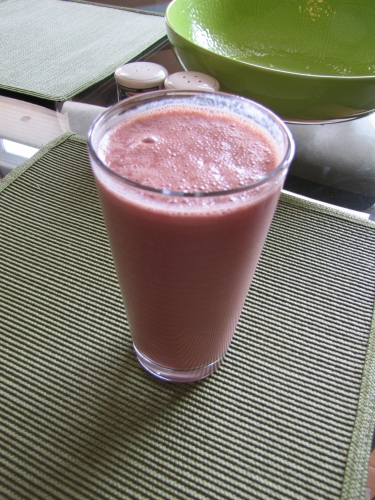 Making smoothies can be fun as you decide what ingredients you will use.  Ann and I had a great time making this smoothie because we were doing it together and making new memories.  In the end, we had what I found it to be a refreshing and satisfying drink, and I knew when I drank it, there were all kinds of health benefits for me as well.  I love making smoothies and making new memories with my friend all at the same time.  I hope you enjoy this smoothie as much as my friend, Ann, and I did when we created it.  Enjoy!