By Jodee Weiland
When it comes to Disney World's Hollywood Studios, you need only to stroll down Hollywood Boulevard to know you are about to be magically transported to the world of Hollywood and the movie magic created on the big screen every day.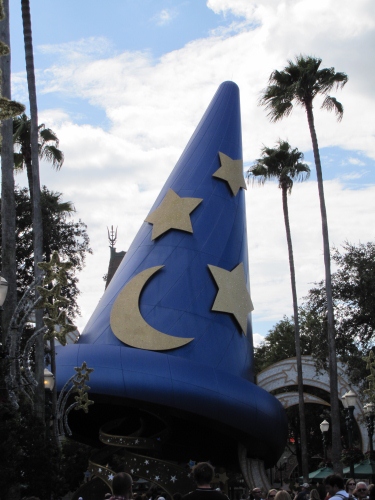 Remember Hollywood Studios is all about "lights, camera, action," and you are the star in this adventure.  As you enter the park, you feel like you have just stepped back into the Hollywood of the 1940's.  Stroll further down Hollywood Boulevard toward the gigantic Sorcerer Mickey's Hat until you come to Hollywood Plaza.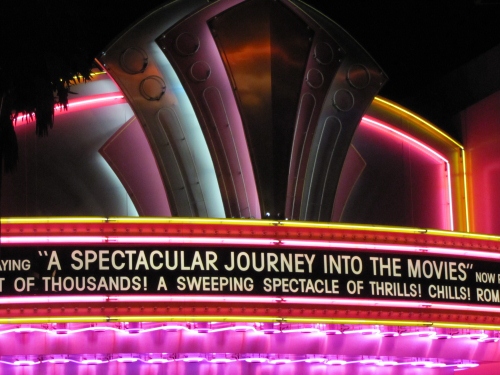 Behind the hat is the Studio's Chinese Theater, a replica of Hollywood's own famous Chinese Theater, and this is where you will find The Great Movie Ride.  This ride is a great way to start your visit to Hollywood Studios because it takes you on a ride that reviews some of the greatest movies ever made in Hollywood in a way only Disney could "imagineer" and stage.  Even as you stand in line waiting to get on the ride, you will watch film clips of great movies from the past to the present.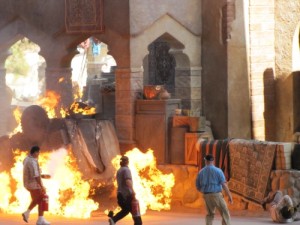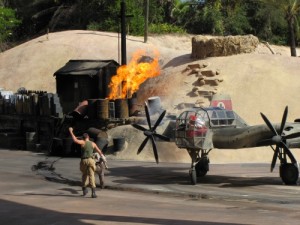 Although this park is smaller than EPCOT, it is packed full with wonderful adventures into the world of movies and making movies.  One of our favorites includes the Indiana Jones Epic Stunt Spectacular where audience members are chosen to participate in the film making process as extras.  As you watch this thirty minute live show featuring stunts that will amaze you and learn about the behind the scene techniques of creating the fantasy we see in the movies, you will find yourself so entertained, you will probably go back to see the show again.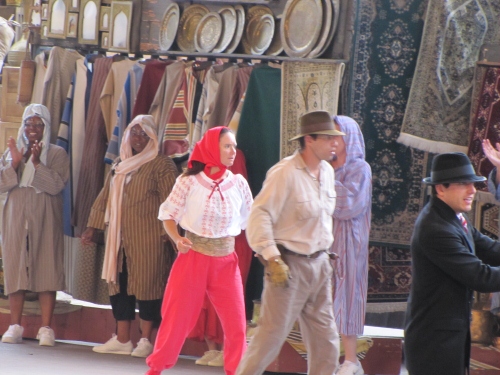 On the Backlot Studio Tour, a thirty-five minute walking/tram tour, you will again get a chance to experience and learn about the magic behind making movies.  Again some audience members will be asked to participate along the way, definitely fun for those who get to do so.  Along these same lines, stop by to see the Lights, Motors, Action! Extreme Stunt Show, a thirty-three minute show that entertains and demonstrates big-time vehicle stunts used in movie making.  Be sure to catch all the behind the scenes attractions.  They entertain you, while you learn about how the movies make everything look so real!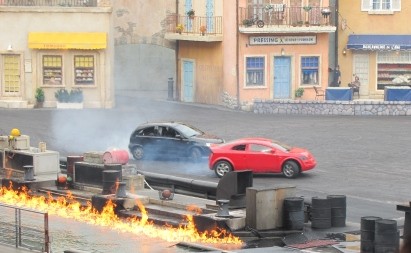 As for fun-filled rides that put you in another place and another time, try Star Tours – The Adventure Continues, a 3-D adventure with Star Wars characters, R2-D2 and C-3PO.  Toy Story Midway Mania is definitely another one of our favorite rides.  With the characters of Toy Story, guests ride in pairs and compete with each other for the highest score in this 4-D midway-style game-playing adventure.  You'll find yourself going back again and again.  For the more adventurous, there are rides like The Twilight Zone Tower of Terror and the Rock 'n Roller Coaster Starring Aerosmith.  The American Idol Experience allows guests to audition and perform on stage and compete just like on TV, or you can watch and vote for your favorite performer.  For others, watch Beauty and the Beast – Live on Stage, a thirty minute live, musical Broadway style show.  There is all of this and more to do while visiting the Disney's Hollywood Studios.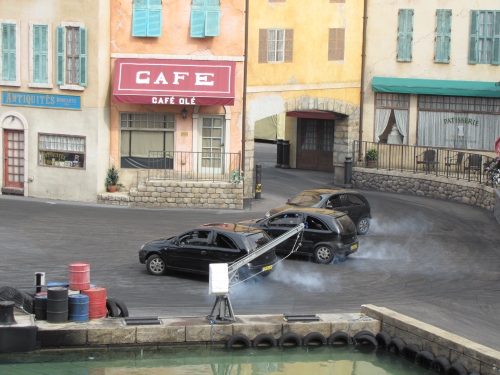 When visiting Disney's Hollywood Studios, we always make reservations to eat at The Hollywood Brown Derby, so we can have the famous Brown Derby Cobb salad, a favorite of ours.  But if that isn't for you, there are plenty of great places to choose from to eat, everything from the Sci-Fi Dine-In Theater Restaurant to Mama Melrose's Ristorante Italiano, and more.  Whatever you decide, be sure to plan on seeing Fantasmic, the spectacular nighttime show with lasers, lights, dancing fountains, and special effects.  It lasts twenty-five minutes and has limited space, so plan ahead.  Seating for the first show starts ninety minutes prior.  There is so much more to see and do at Hollywood Studios than I could possibly cover in this post, but if you go remember what I have said before.  Disney's Hollywood Studios is all about "lights, camera, action," and you are the star in this adventure.  Disney welcomes everyone, no matter who you are, and truly it is the place where "dreams come true," so relax, have fun, and enjoy!