By Jodee Weiland
While making our plans for returning to the Annual Epcot International Food and Wine Festival at Disney World this year, I decided I should share why we so enjoy this event and return time and again for it.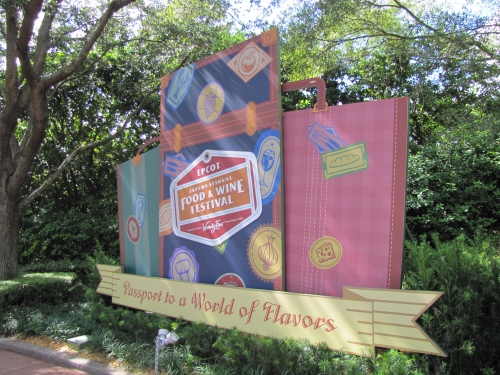 This event happens annually in the fall of each year. It has been scheduled for September 27th to November 11th of this year, 2013. Once again we will attend during that time, so we will be able to enjoy this wonderful event and create new memories.  Although we have visited Disney World several times during this event over the past few years, we never tire of it. Why? That question is simple really to answer.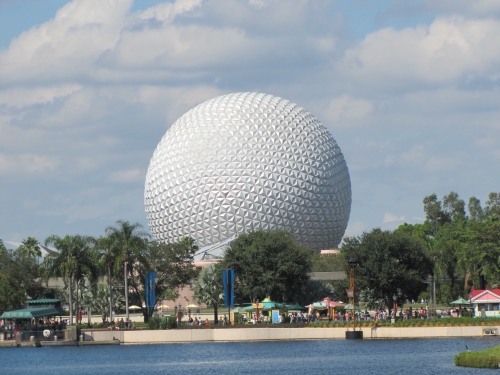 Epcot's Annual International Food and Wine Festival makes tasting foods, wines, and more from all over the world possible all in one place, Epcot's World Showcase Park. In addition to their everyday international showcases, there are booths set up throughout the park for still more international venues from around the world. Signature dining experiences with celebrated chefs are available for those who would be interested. You can even arrange to attend a culinary demonstration or a wine seminar. A concert series called Eat to the Beat has nightly performances featuring some popular hit-makers, such as Big Bad VooDoo Daddy.  While there, we've enjoyed sitting in the America Gardens Theater in front of the American Adventure, while enjoying a New England Lobster Roll, one of our favorites. The concert series and the food choices have been outstanding when we visited.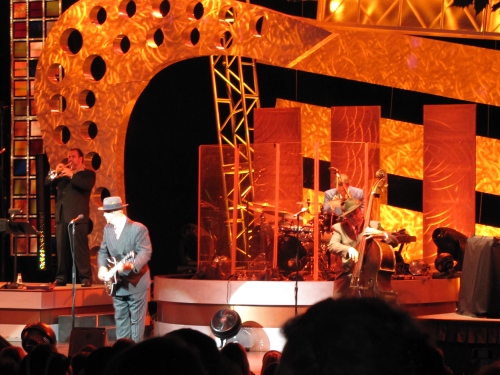 Another favorite food choice of ours has been a miniature Lobster and Shrimp Shepherd's Pie outside the United Kingdom attraction. Once again, we were able to taste something wonderful while watching an outdoor entertainment presentation nearby. There are so many choices, you will have a hard time deciding which food selection to try. You might decide to try the Kielbasa & Potato Pierogie with Caramelized Onions and Sour Cream at the Poland booth. Or you might decide on the Kalua Pork Slider. Everywhere you turn there is another booth with another unique international tasting and more outdoor entertainment than usually there.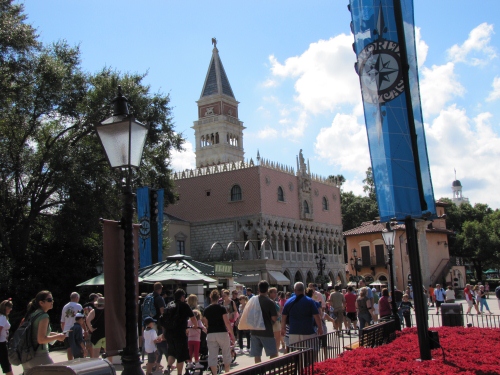 We enjoyed wines from Australia and beers from Argentina, plus many delightful tastings from around the world. The outdoor booths typically feature smaller portions of an international dish for you to try. There is a small cost for each tasting, but it is well worth it to be able to try something new and different as you walk through the World Showcase.  Many people make a meal out of several tastings rather than going to a restaurant to eat. You can buy a Food and Wine gift card with a wrist band that is reloadable and use it as you move throughout the World Showcase.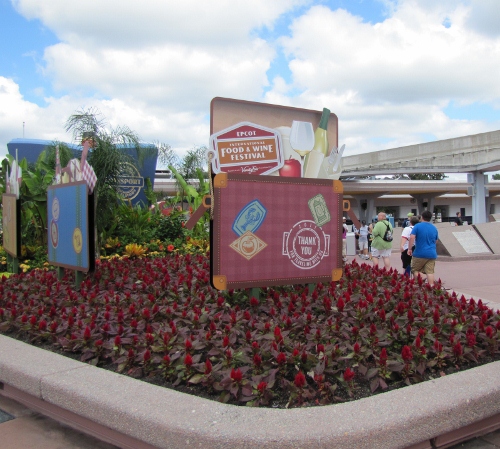 Along with the various countries featured are the souvenirs you can buy to commemorate your trip to Epcot's International Food and Wine Festival. It's almost like attending an international outdoor street party that wraps around the entire World Showcase. This event is great fun and a great international food tasting experience for anyone who attends. As I make our plans for this year, various dining reservations and more, I thought of all the wonderful memories my husband and I have of past trips to  this event at Disney World. Remember there is the rest of Disney World to visit as well while you're there and with Disney, you can't help but make memories of your trip throughout the various parks.  Disney World is the kind of place where magical memories are an everyday happening.  If you get a chance to visit during Epcot's International Food and Wine Festival, you will have new and different magical memories of Disney World.  Hopefully, you will get the chance to do so.  Enjoy!