By Jodee Weiland
When I was a little girl, I used to watch my beautiful Italian mother cook all the time. Whenever she made pasta, she made either braciole, Italian sausage, neck bones (they make the best sauce), or meatballs. One of my favorites was her Italian meatballs. So when I grew up, I decided to use her recipe, with a little variation, for my meatloaf.
Every meatloaf recipe I came across just didn't do it for me, but mom's meatballs did, so why not use her recipe with a few variations. I did and it was great! Everyone in my family loved it!
Notice that there are no breadcrumbs in my recipe. Breadcrumbs are just filler to me. I prefer my meatloaf without breadcrumbs.  But even without breadcrumbs, this recipe is great. So today when I started to make my Italian meatloaf, I decided I would share it with you.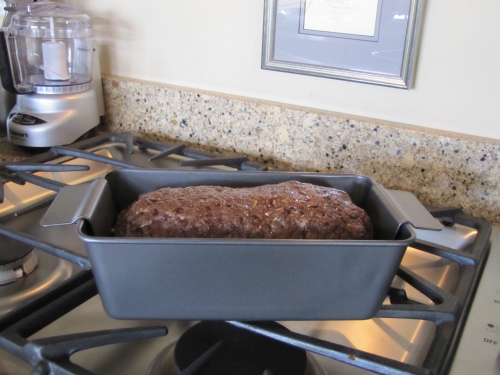 Mom's Italian Meatballs Become My Italian Meatloaf
2 lbs. ground sirloin
2 eggs ( I use egg whites)
1 teaspoon minced garlic more or less to taste
1 medium onion chopped or 1 tablespoon dried chopped onion
2 tablespoons snipped and chopped parsley or 1 tablespoon dried parsley
1 tablespoon dried basil (you can substitute fresh chopped basil)
1 teaspoon black pepper or to taste
1/2 teaspoon red cayenne (optional)
1/2 to 1 cup grated imported Pecorino Romano cheese ( more or less to taste/ no salt needed since the cheese adds saltiness)
Add egg whites to the ground sirloin first, then the imported Pecorino Romano cheese. Blend together. Then add the remaining ingredients. When well blended together, form the meat into a loaf size meatloaf. It should fit right into a loaf pan. I always spray my pan with olive oil before putting in the meatloaf. I use a loaf pan with an insert that can be lifted out after cooking, so that any juices from the meat can drain to the bottom, rather than have my meatloaf sit in them. Bake at 350 degrees for about 50-55 minutes. Check meat to make sure it is done how you prefer it.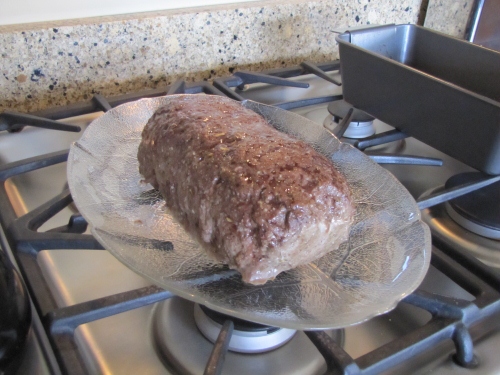 You can top it with a marinara sauce or leave it as is. Either way it is always good. I usually serve it with fresh vegetables and a nice Pinot Noir or Chianti.  A great idea for a side dish would be pasta with marinara sauce, since my recipe is based on mom's Italian meatballs. This meatloaf recipe always brings back great memories of my mom. I hope you enjoy it as much as my family does!  Enjoy!