By Jodee Weiland
Spring in Chicago is a usually great time for outdoor activities. Brookfield Zoo in Chicago is a wonderful way to spend a beautiful spring day with your family.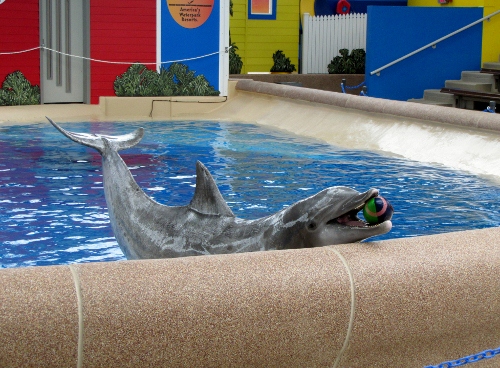 If the weather is sunny and the temperature mild, you can leisurely stroll through the zoo and enjoy looking at the animals. You get to be with family and if you are lucky, you will spend time talking and making new memories, as well as enjoy seeing animals from all over the world.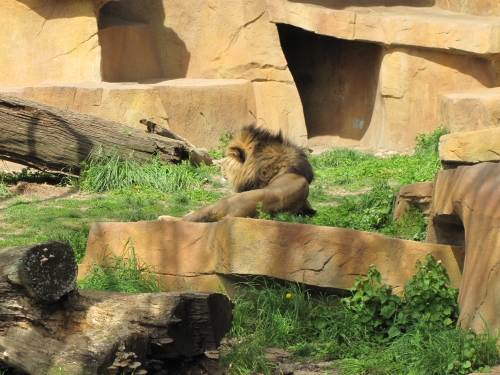 There are many indoor, as well as outdoor venues, in which to see the various animals. I prefer the outdoor venues, but some people prefer the other. Still others enjoy viewing the animals both ways. At Brookfield Zoo, one of the favorite venues is the dolphin show. Children love watching the dolphins jumping high into the air and splashing everyone in the front row seats with water. There are always several interactive venues throughout the zoo that are child friendly, such as the petting zoo and more.
As you walk through the various sections of the zoo, there are places to stop and just sit for a while or to stop for something to eat or drink. Or ride the open-air Motor Safari tram that you can get on and off at any one of four stops all day as you move through the various exhibits. There are shops throughout the grounds for those looking for a special souvenir with which to remember their day at the zoo. There's even a large carousel ride that is absolutely fabulous. Photo opportunities are frequently spotted by those who visit. As a matter of fact, you can easily create memories of your day any number of ways.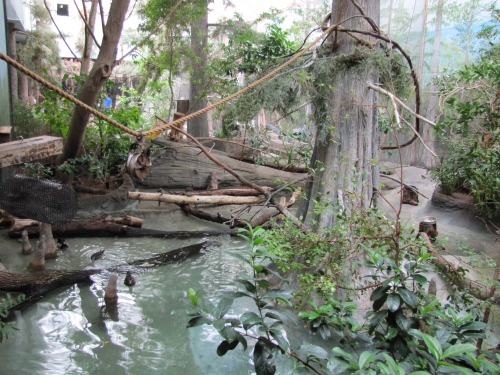 An all-time favorite way to make a memory is by creating a plastic molded animal at the zoo. Throughout the zoo, there are machines making plastic figures of different animals, from dolphins to gorillas, which do this for visitors. It is an inexpensive souvenir and kids love it. Some adults who visit have their own fond memories of doing this as a child. No matter how a family makes their own memories of their visit to the zoo, whether through photos or souvenirs or just having fun, it is not unusual to see groups of families visiting the zoo throughout the year. Oftentimes when the weather is warm, you will see some of them stopping to take a break by throwing a ball or Frisbee around on the large lawns near the food centers. Others stop to use the playground equipment set up for families. You will even see families pulling large coolers on wheels behind them in this same area, planning to have a picnic on the grounds.
A day at the zoo, whether in Chicago or any other city, is definitely a fun way to make and share family memories. And it is always fun to learn something new about the various animals as well. One tip about visiting the zoo and other museums is to always check out the cost of yearly membership if it is in the city you live. Sometimes it is cheaper to be a member than pay all the various fees, other than food, for the day you visit. We do this and have found it to be a great idea. Not only do you save some money, especially if you decide to visit more than once, but also because you help preserve a museum or zoo that you have past memories of as a child and are now sharing with your children or grandchildren or both again. Enjoy!